July 25th, 2023
And make sure you get your crystal box to claim the preciouses. Boxes are limited and selling fast.
Stock up on the finest crystals and sculptures of the Summer with crazy deals!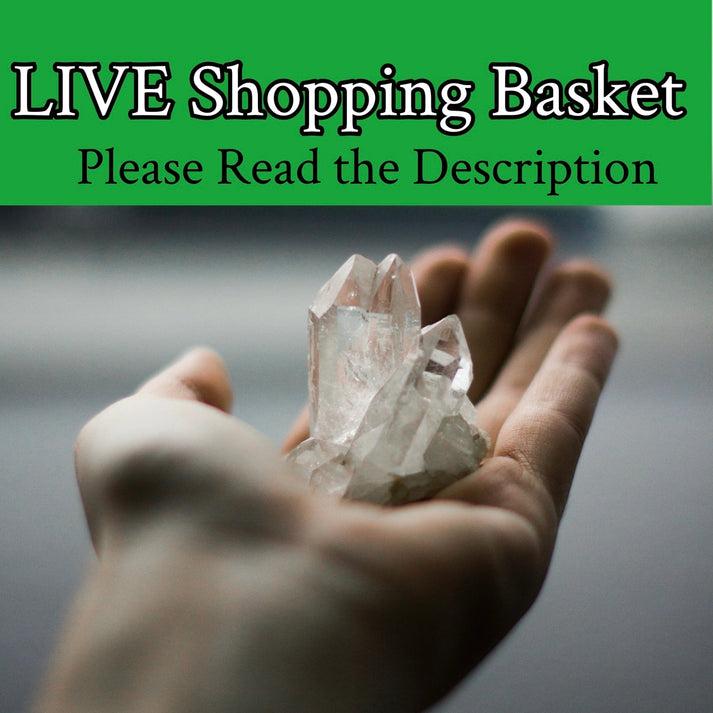 Once a box has been purchased, keep your order number ready for the live. Once in the live on TikTok, you can claim the crystals you want. To claim, use the comment format "Claim (crystal you desire and price) for (order number)". Your box WILL NOT be refunded if you forget the live. All invoices are sent to the email provided when the box is purchased. The $10 purchase price is added as a discount to your order (so if you claim $100 of crystals, you still pay the $90 when your invoice comes).
All invoices MUST be paid by Thursday at 11:59 EST. Your crystals will be shipped on Friday.
Tonight is the LAST CALL for all Crystals of the Summer. Our next CRYSTAL live will be in September and be Halloween themed!
NOW! This doesn't mean there won't be lives on Tuesdays anymore. This just means that they'll be sample lives or shop the studio lives. We won't leave you the flock alone on Tuesdays.
Or so a little birdie told me.
So join us Tonight for the final Crystal shopping and future Tuesdays of Summer for Studio lives to continue.