Regular price
Sale price
$15.00
Unit price
per
Sale
Sold out
Library and Apple Scented Soap, back by popular demand! 
Ready to ship end of October!
Share This Item
Ingredients

Olive Oil, Coconut Oil, Castor Seed Oil, Tallow or Lard, Water/Lye Solution & phthalate-free Fragrance Oils
Contains Coconut

This product contains COCONUT!
Care information

For maximum use please make sure to store your soap in a space that it can fully dry between uses.
View full details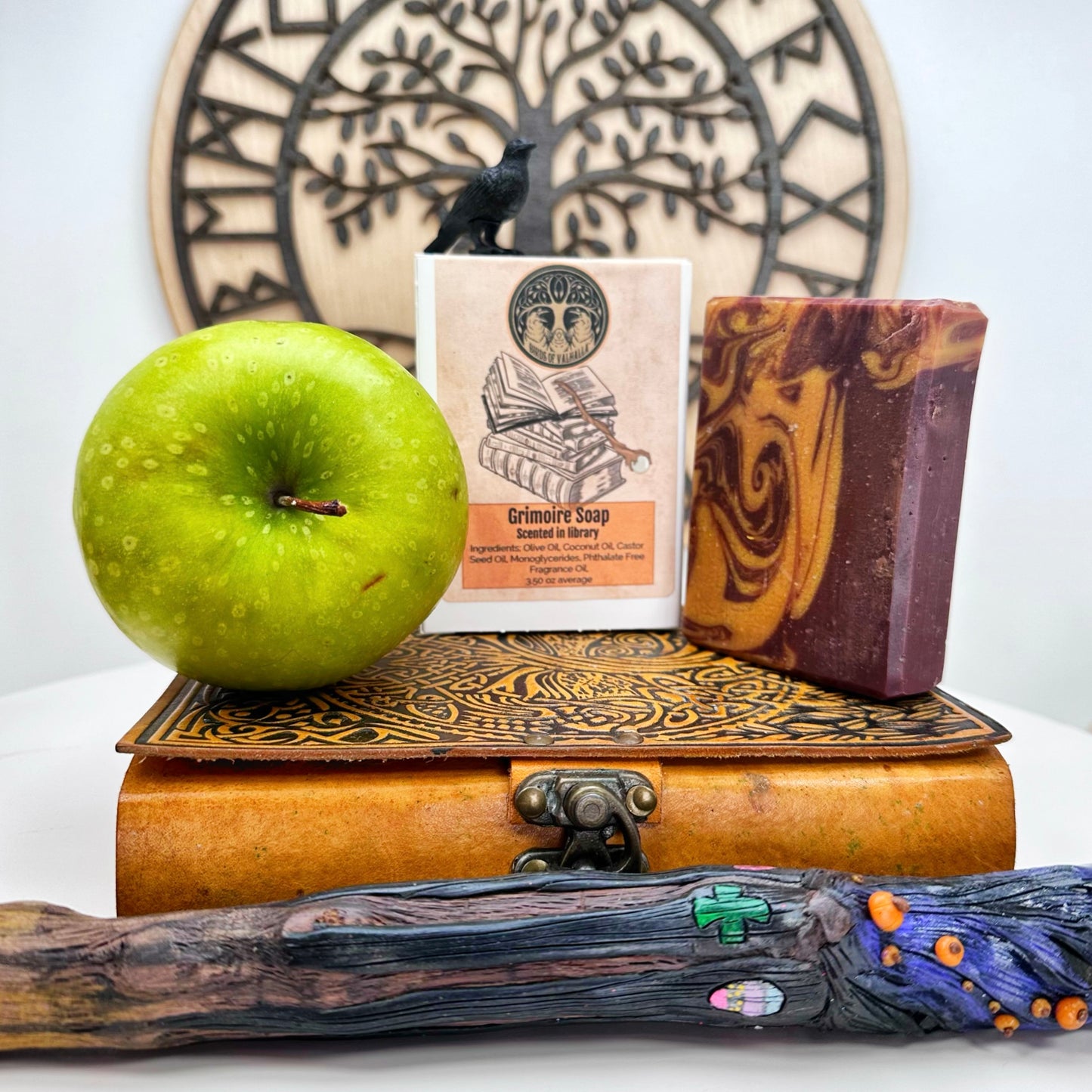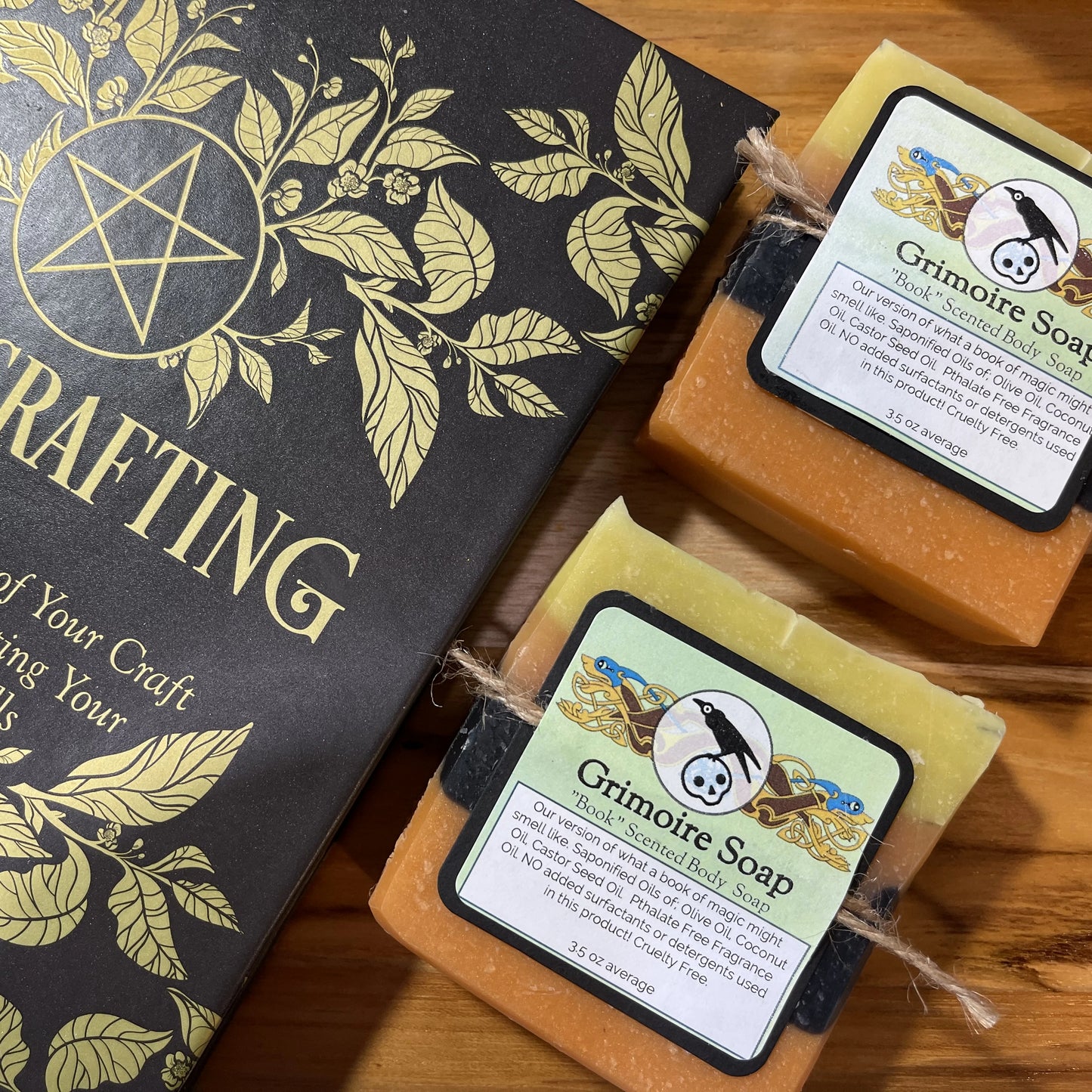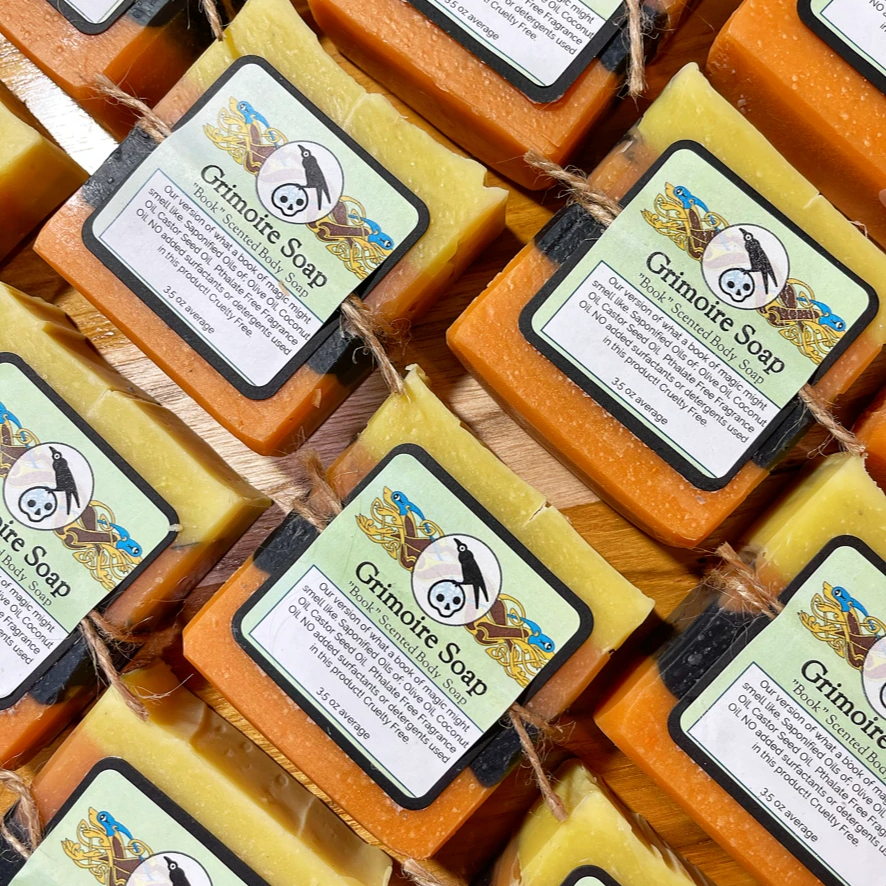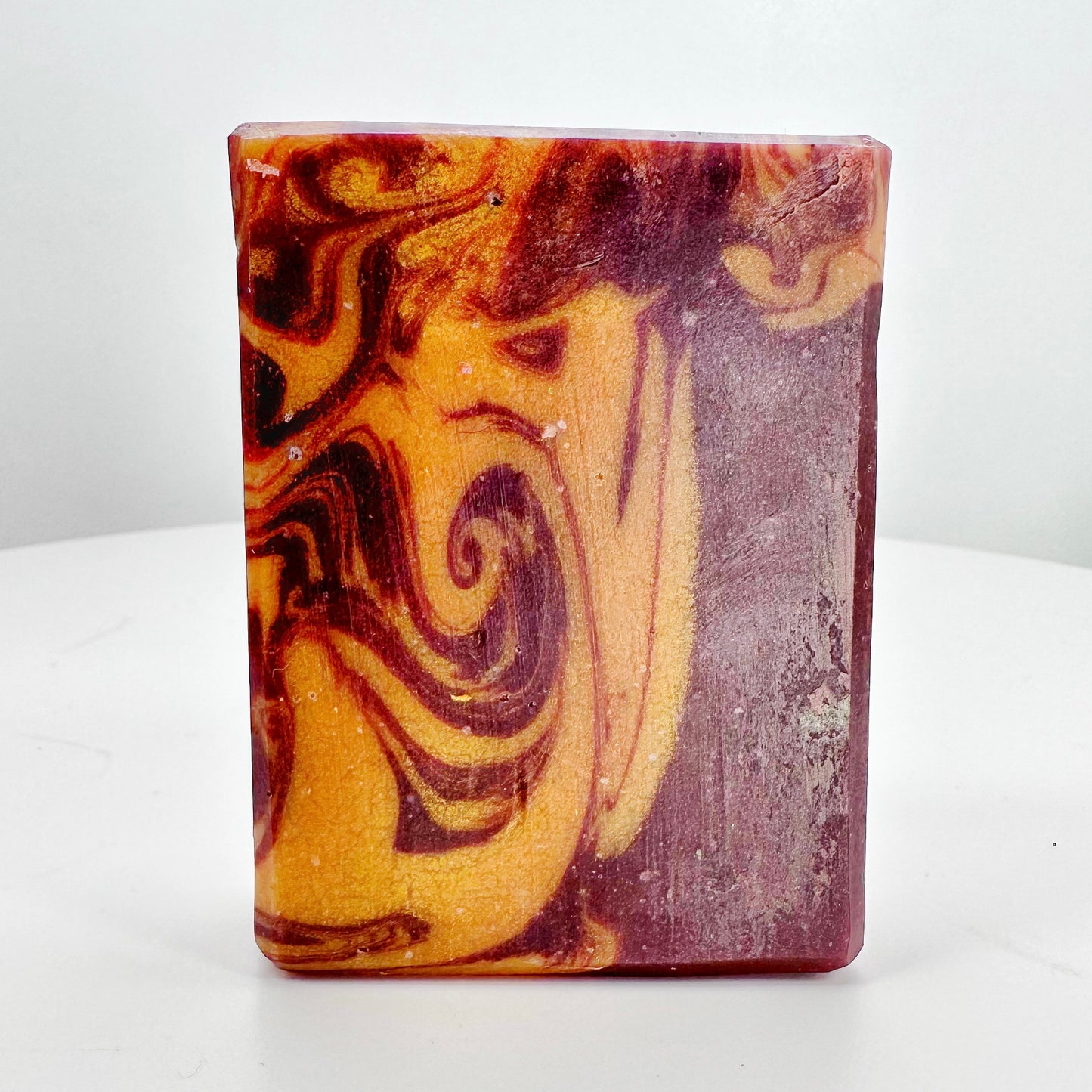 Amazing Soapy soap
Love love love it's such a soft soap it smells wonderful and is so beautiful
Grimoire Spell Book Magic Body Soap, Natural Soap, Unisex, LIMITED
amazeballs
this soap smells absolutely amazing and exactly how i'd imagine an old book/ library smell like if it was made into a soap. I will definitely buy another of this.
For science.
I was intrigued by the thought of soaps that smelled like things but not LIKE things. Smoke, leather, earth, old books. So, when I saw the Grimoire soap, I had to have it. To me, it really does evoke that feel of an old dusty book, but in a good way. Like all of the soaps here, it lathers great, rinses clean, and leaves that super clean "glow" feeling. The skin smells clean without any real residual smell from the soap. Best of both worlds! Cool smelling soap that leaves the skin smelling clean without making ME smell like an old book. So, I decided to do an experiment. For science. I weighed the bar when I got it, and once it had dried after using. It's gonna take a while, but I'm going to find out how many showers one can expect from the soaps here. For science. I know it's rather subjective, too many variables, no control, etc., but I should at least get a rough idea. For science.