Birds of Valhalla
8oz Yuletide Candle
Regular price
Sale price
$25.00 USD
Unit price
per
Sale
Sold out
Celebrate the season with our Yuletide Candle! Using a Coconut/Soy Blend, and scented in Black Currant, Anjou Pear, and Vetiver, our candle will be sure to get you into a festive mood!
Made with premium ingredients, our candles burn clean and long with scents to delight the senses.
These are perfect burning candles or darn near close! Trim your wicks every hour or two and never leave a candle unattended. These candles will burn for longer than the average and be strongly scented, guaranteed. 


Ingredients

Coconut/soy blend wax and phthalate-free Fragrances
Contains Coconut

This product contains COCONUT.
Care information

This product is temperature sensitive. Can be frozen/refridgerated while storing prior to use to preserve the fragrance.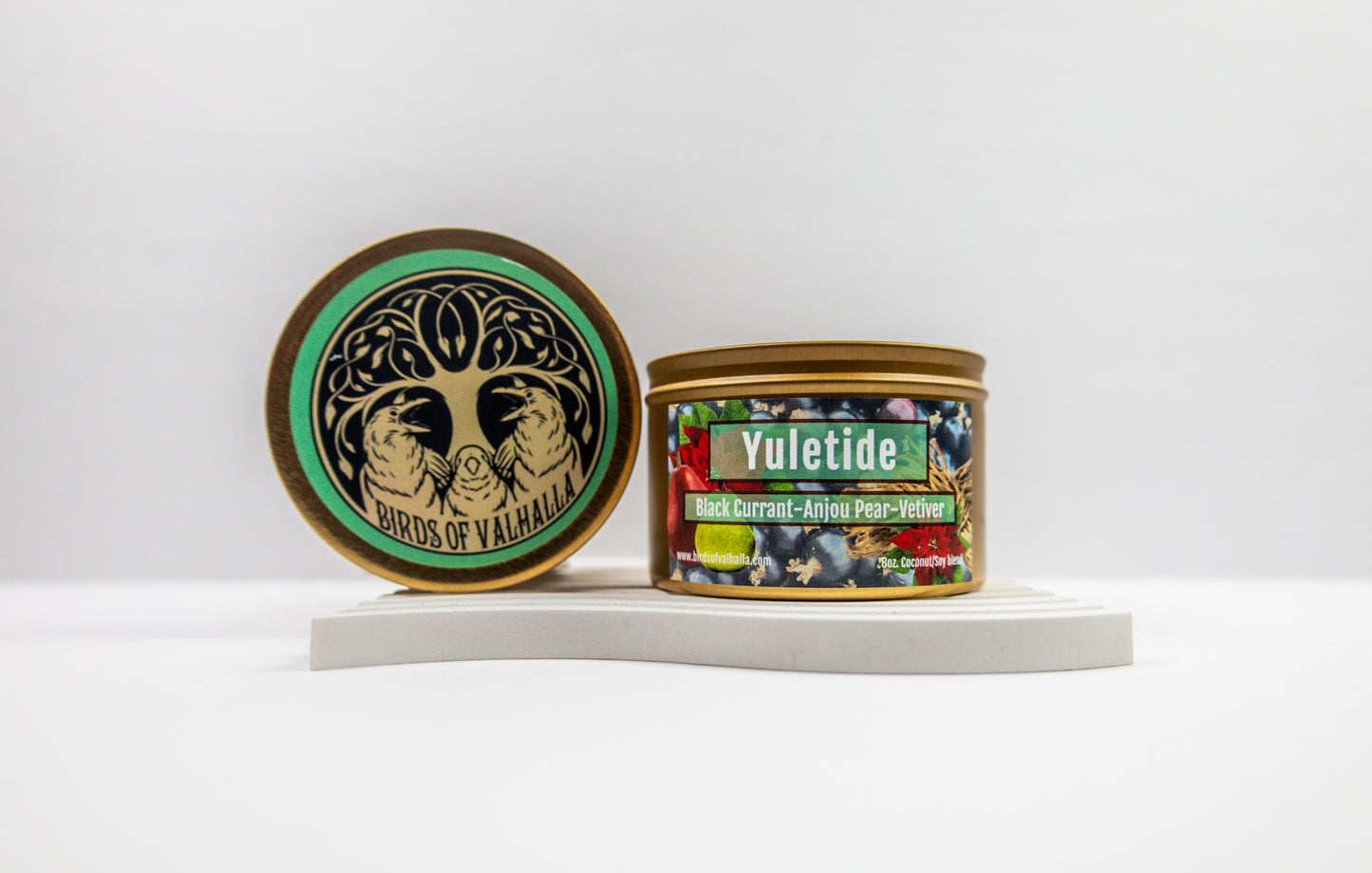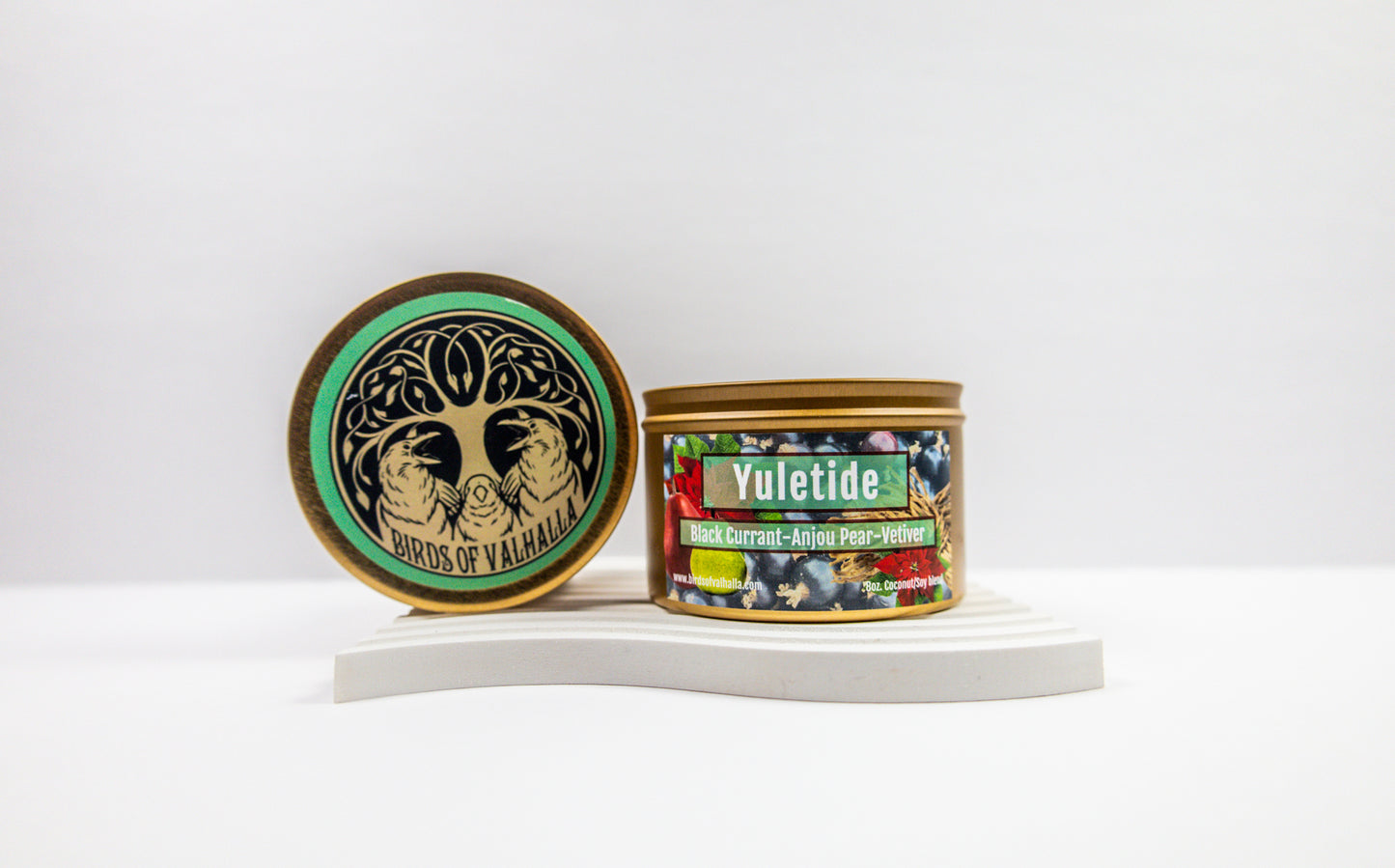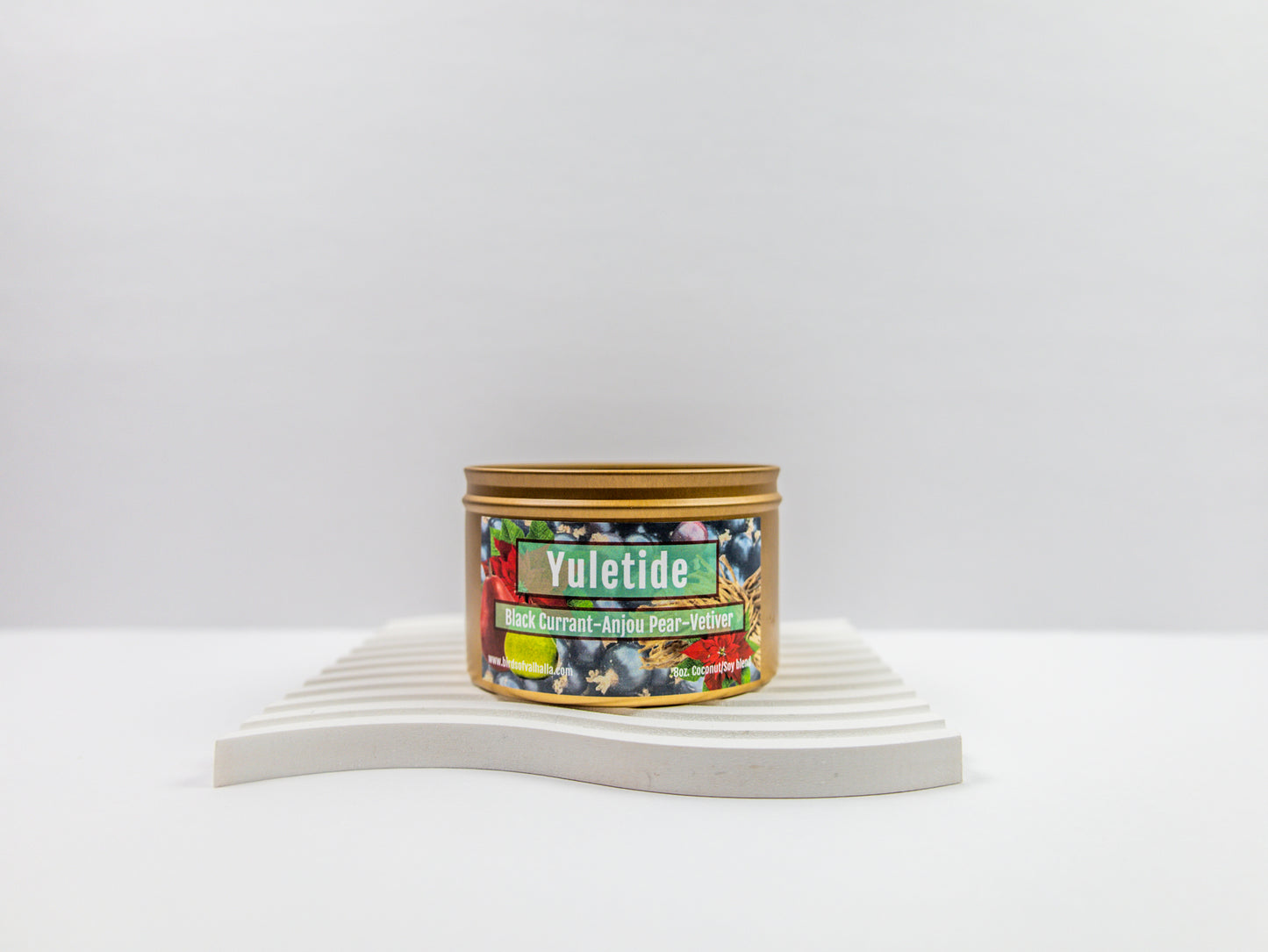 Example product title
Regular price
Sale price
$19.99 USD
Unit price
per
Sale
Sold out
View full details
Example product title
Regular price
Sale price
$19.99 USD
Unit price
per
Sale
Sold out
View full details