Regular price
$16.00
Sale price
$16.00
Unit price
per
Sale
Sold out
INSTRUCTIONS;
NOTE please use a few drops at a time as this us very concentrated fragrance (drop a few drops to your desired scent level into the wooden cap) and then re insert the plastic cork. 

One of our most requested products of all time is the car freshener. These real glass human skull shaped car fresheners are filled with our famous phthalate free fragrance and essential oil combinations and some new ones! To use open the wooden top carefully and then remove the small plug, place a few drops on the inside wooden cap and replace the plastic plug then replace the wood top and screw it tight- but not too tight. shake your skull and hang from your rearview mirror. To refresh your fragrance just repeat the steps once in a while to re-soak the wooden top with fresh fragrance. 


This air freshener can also be used in a bathroom, closet or small space like a drawer, as long as it's safely upright and oils can spill and ruin clothes. 


Share This Item
View full details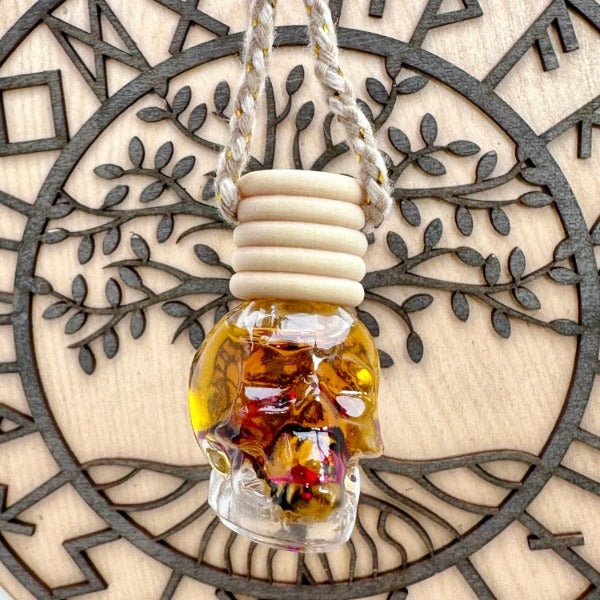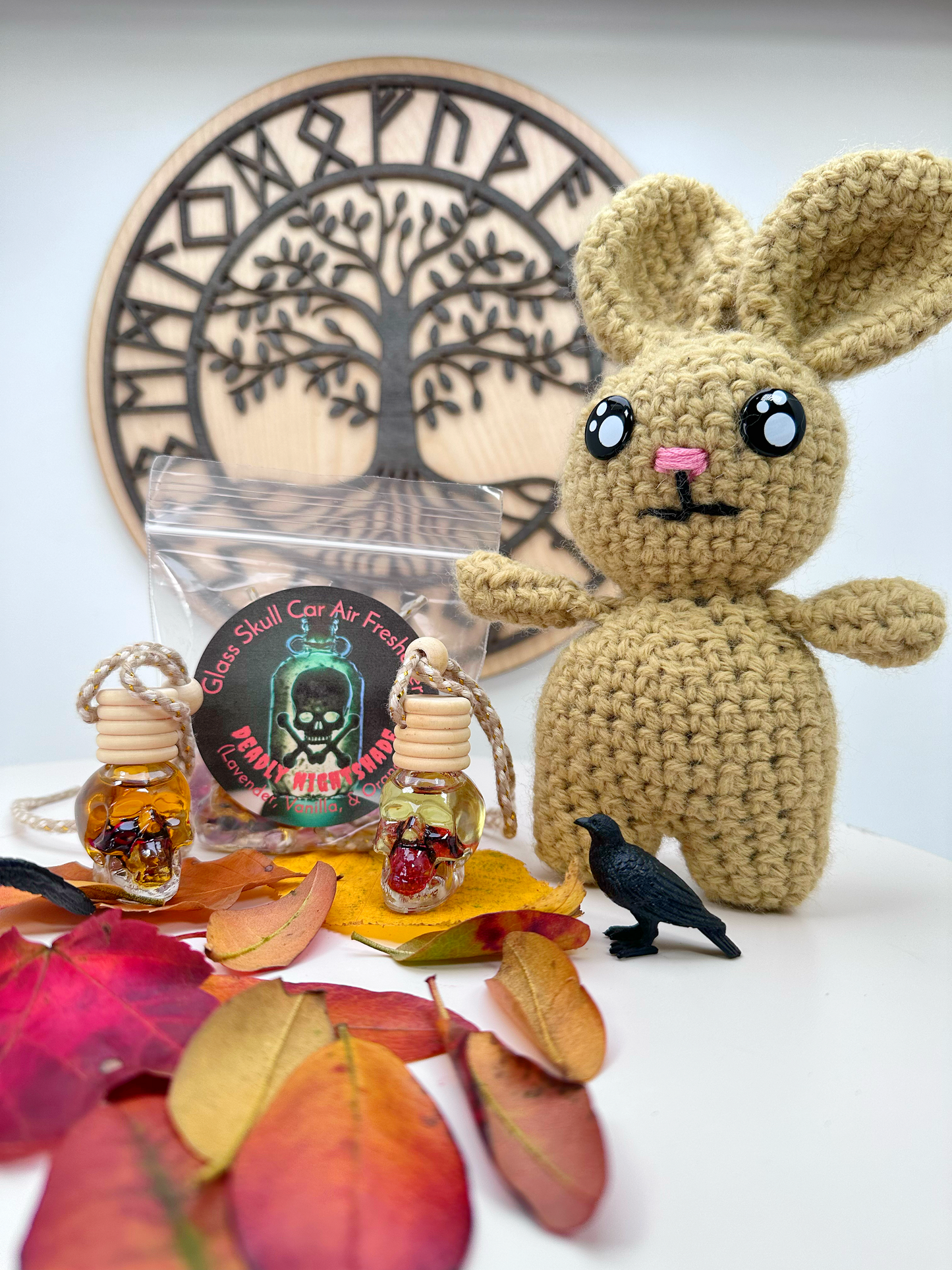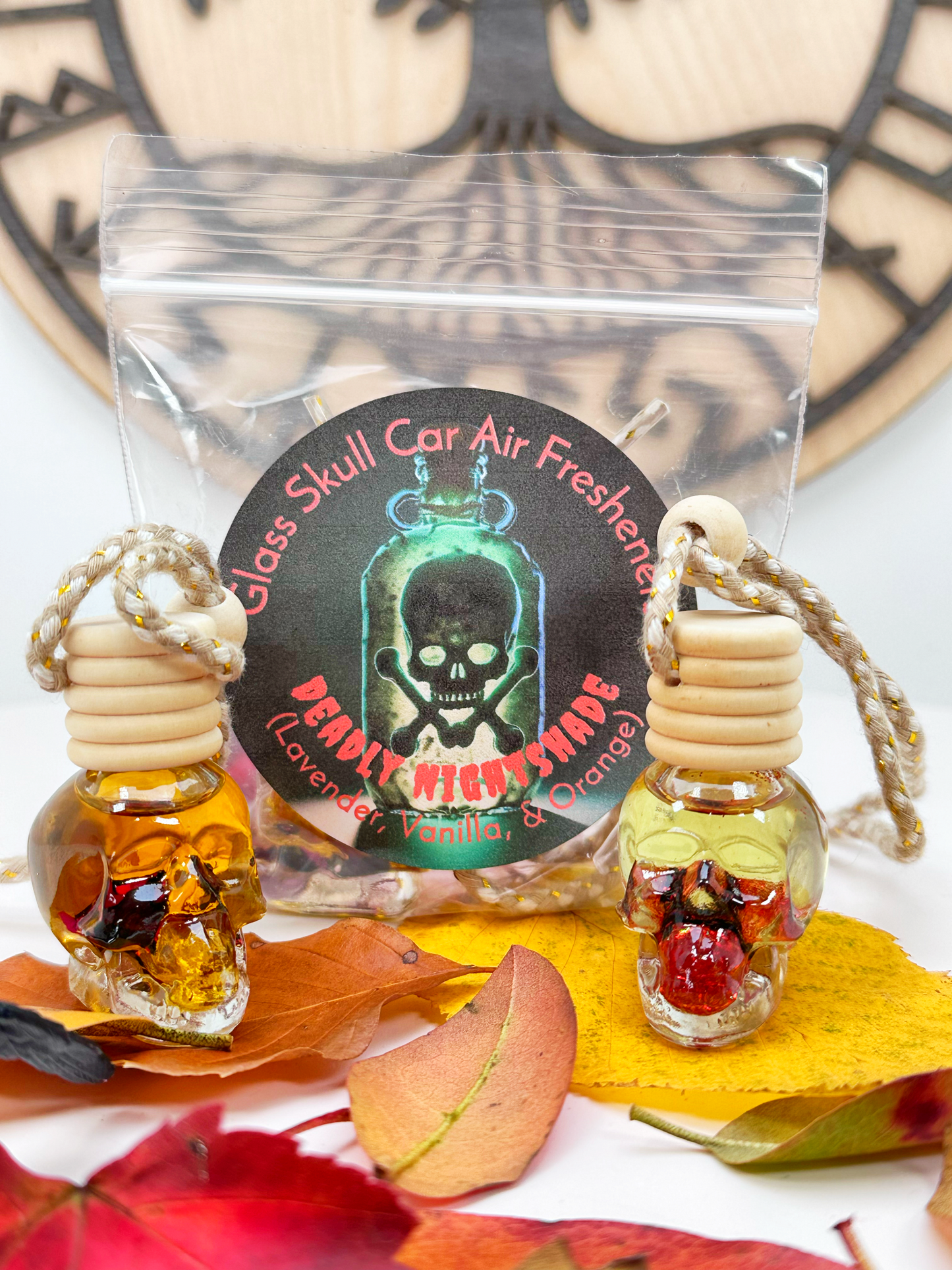 I love my smelly skull buddy
I ordered the Mist of Valhalla scent which was leathery tobacco sweetness. I ordered in the late fall and live in Maine so the scent tends to have to warm up with the heater which is always pleasant. I haven't run into any of the issues leaving the plastic cap off it, but I think this is because it's colder. The only thing I've noticed is that because I live up a rocky bumpy hill of a dirt drive I need to tie the rope above the bead or else it moves down and swings like no one is watching,but overall love this little guy ( or girl :p )
Love it💜💜
I ordered 2 different scents incase one was not what I liked. I opened Krampus 1st and my husband asked why it was spicy, told him it matches my energy. Poisoned apple will be next.. thank you so very much. I shared your website with all my cousins who love the same scents I do.
Empty and half filled
I wrote a comment with a photo of how my 2 car fresheners came. The blue liquid filled one had no liquid left in it at all but the stopoer was in it. No liquid in bag so how was it sent so terrible and the 2nd one was gold and less than half full. So so sooooooooooo disappointed. Both smelled like I would have loved them. Why do I still want to support this small business though? I want a good product so bad from her. I love these ideas and natural products. But I see so many of the same problem now. No big deal if it was addressed and refunded or made right by owner with a quality product.
Smells Amazing
I bought two of the dragons blood and moon flower for my car and husbands love it and makes the car smell great and will be ordering more and trying out all the different smells
Love it
I love my new air fresheners! They look great and smell amazing!