Regular price
Sale price
$15.00
Unit price
per
Sale
Sold out
Made in small batches. Each batch will vary in appearance but expect bars to be an average 4oz each. Our soaps last the average person 4-8 weeks, depending on use and storage between use.
 Björn's Brew: A Warm and Invigorating Experience
Björn simply means "Bear." Made with natural ingredients, this soap is not just gentle on your skin but also provides a warm and invigorating aroma that will leave you feeling refreshed and rejuvenated.
The warm, spicy, and citrusy fragrance of Björn's Brew comes from a blend of cinnamon, clove, and orange peel. The combination of these three essential oils and fragrance oils is a perfect balance of sweetness, spice, and warmth. The cinnamon and clove oils provide a warm and spicy aroma, while the orange peel oil adds a sweet and refreshing touch. The fragrance is long-lasting, making it an ideal choice for those who want a soap that will keep them smelling good all day long.
Björn's Brew soap is brown in color and has a rustic look, making it an attractive addition to any bathroom. It is handmade in small batches, ensuring the quality of each bar. The soap is made using the cold process method, which means that it is handcrafted using natural ingredients and retains the beneficial properties of each ingredient. The cold process method also ensures that the soap cures slowly, making it more gentle and long-lasting.
Björn's Brew soap is not just good for your skin, but it is also good for the environment. The soap is packaged in recyclable materials, making it an eco-friendly choice. Additionally, the soap is free from harmful chemicals such as parabens and sulfates, making it a safe choice for those with sensitive skin.
In conclusion, Björn's Brew is the perfect choice for those who want a soap that not only cleanses their skin but also uplifts their senses. The warm and invigorating fragrance of cinnamon, clove, and orange peel will leave you feeling refreshed and rejuvenated, while the natural ingredients will nourish and protect your skin. The soap's rustic look and eco-friendly packaging make it an attractive addition to any bathroom, and the small batch production ensures that each bar is of the highest quality. So why not try Björn's Brew Handmade Soap today and experience the warm and invigorating experience for yourself?
Share This Item
Ingredients

Olive Oil, Coconut Oil, Castor Seed Oil, Tallow or Lard, Water/Lye Solution & phthalate-free Fragrance Oils
Contains Coconut

This product contains COCONUT!
Care information

For maximum use please make sure to store your soap in a space that it can fully dry between uses.
View full details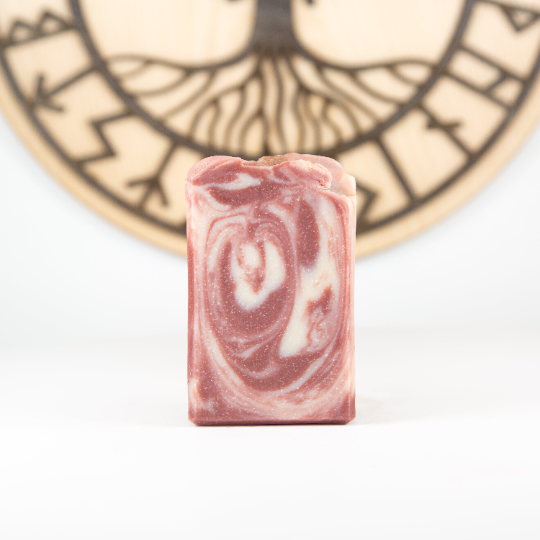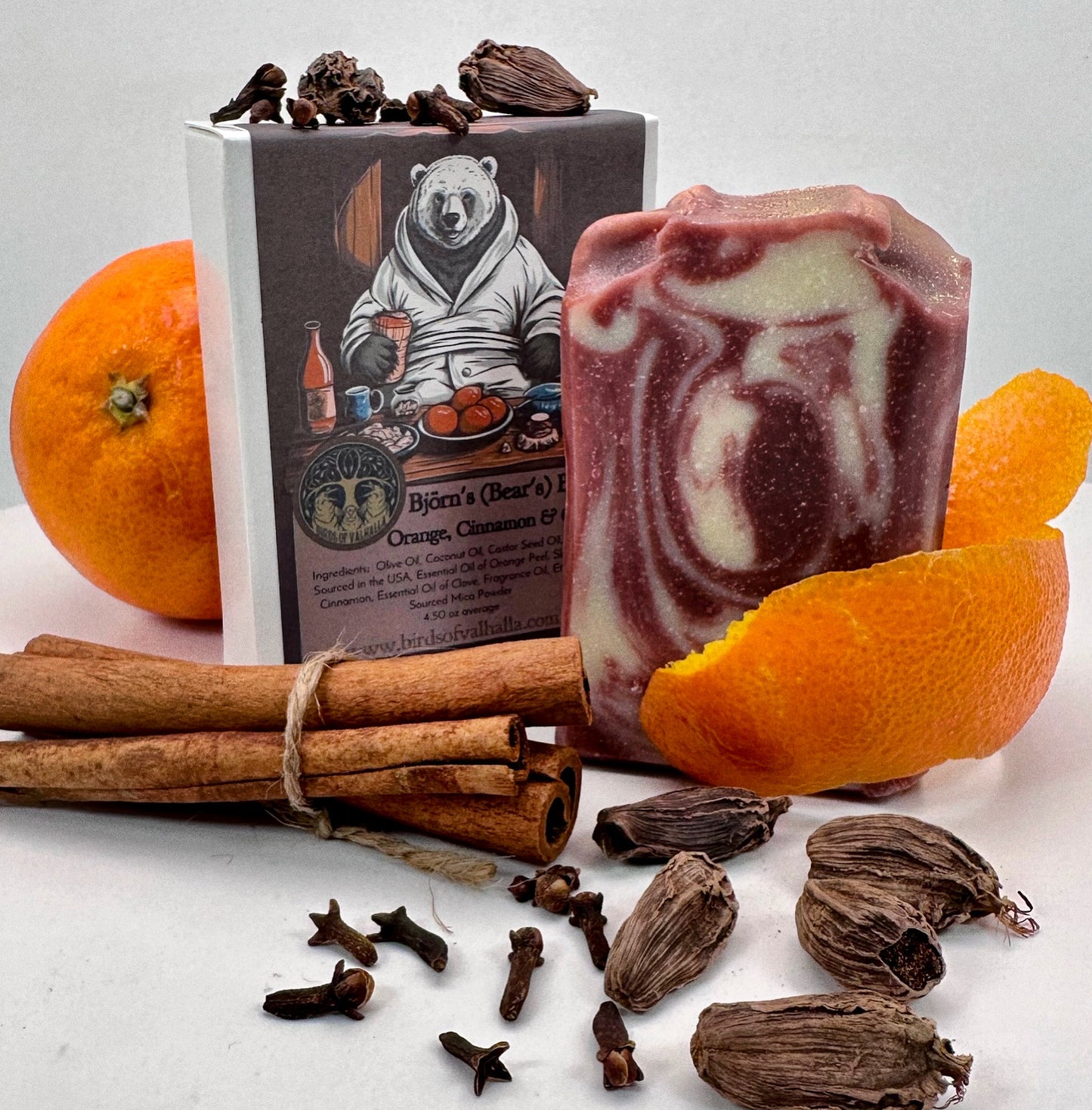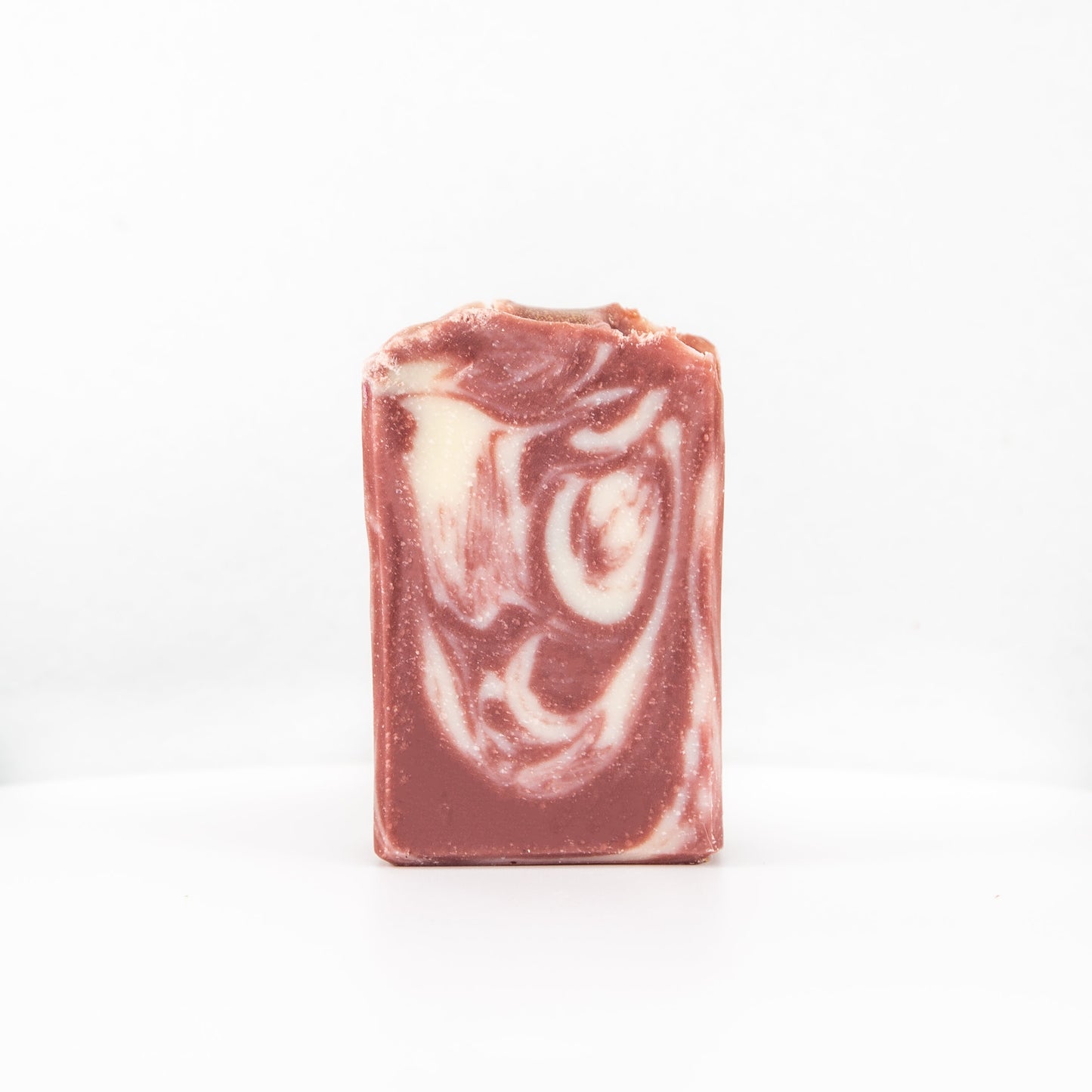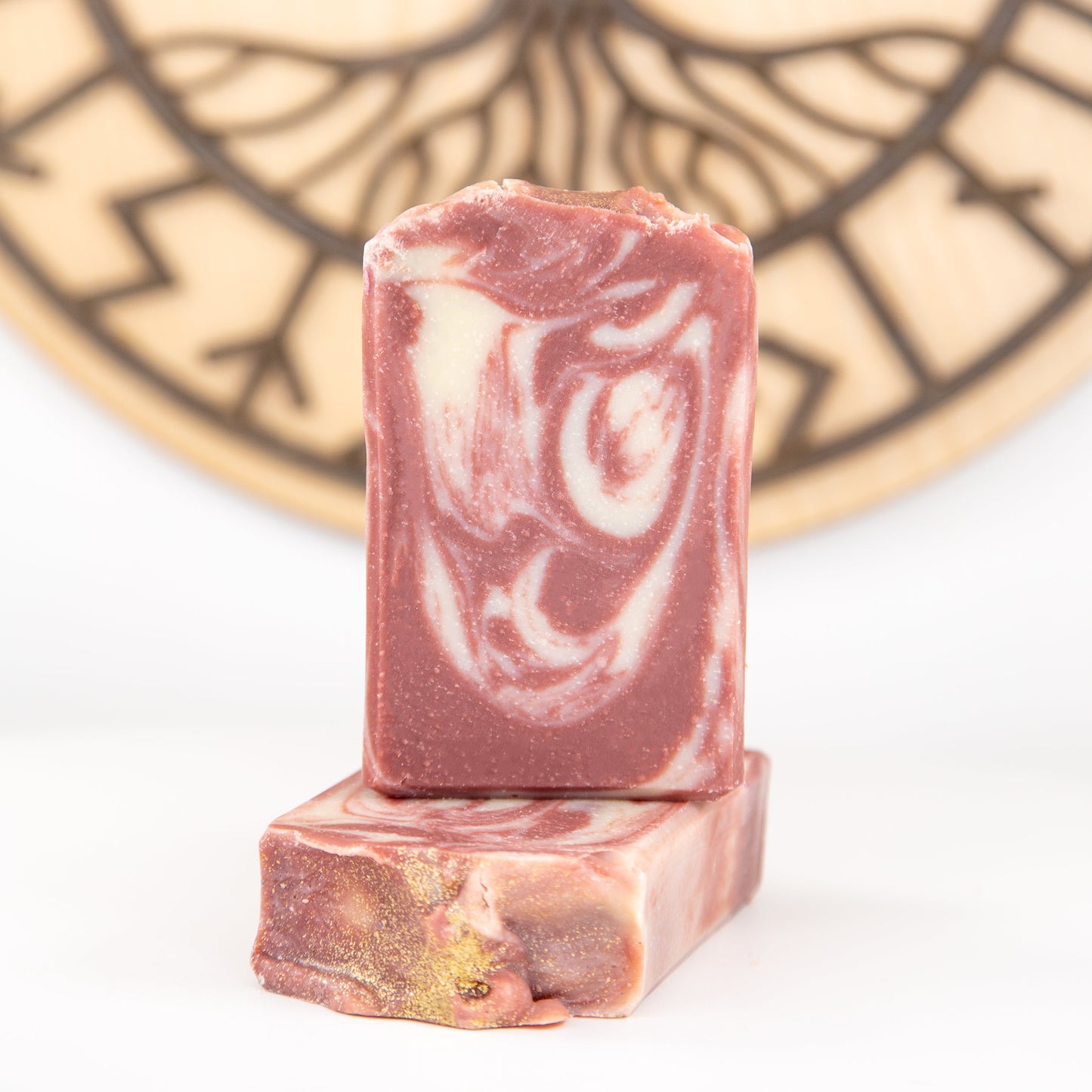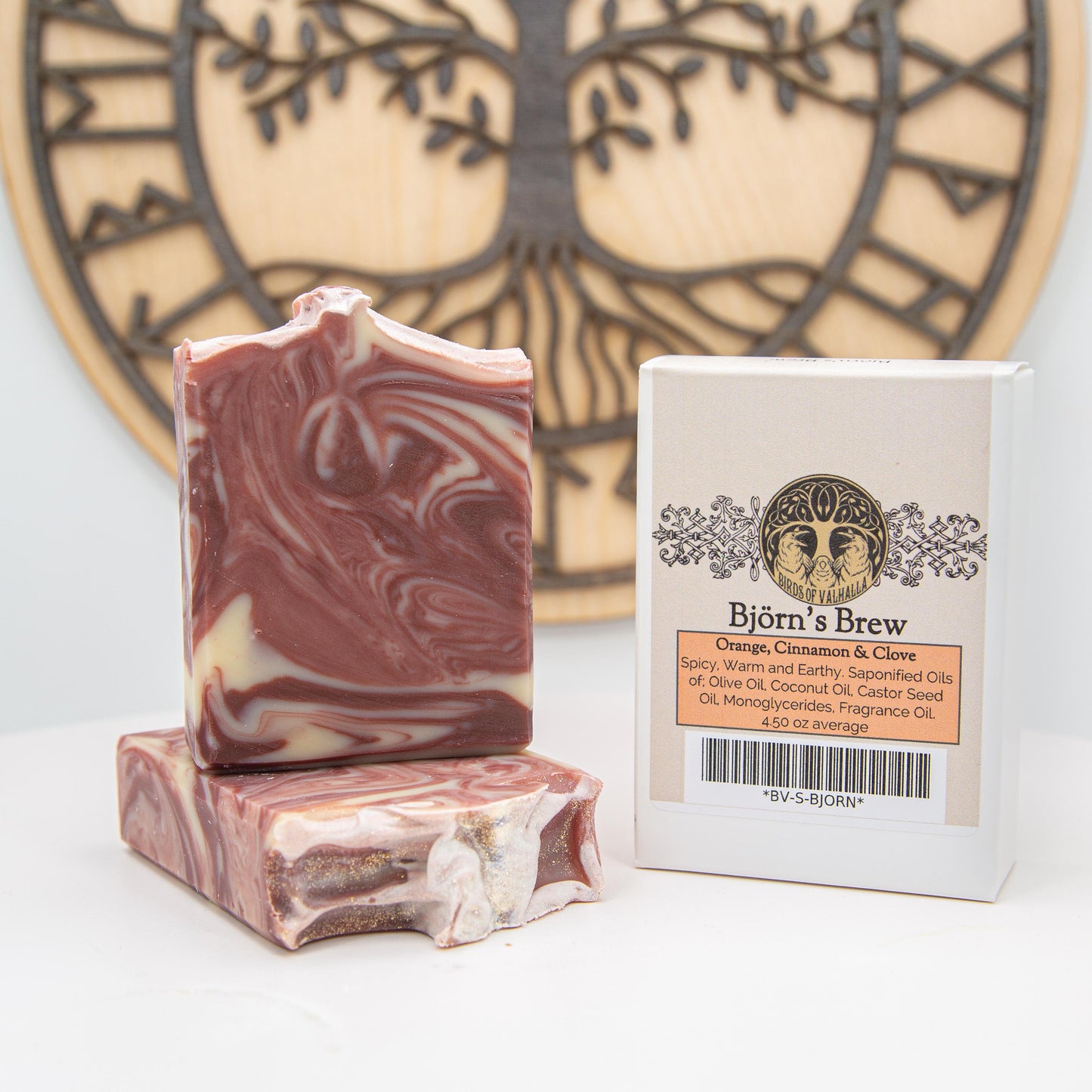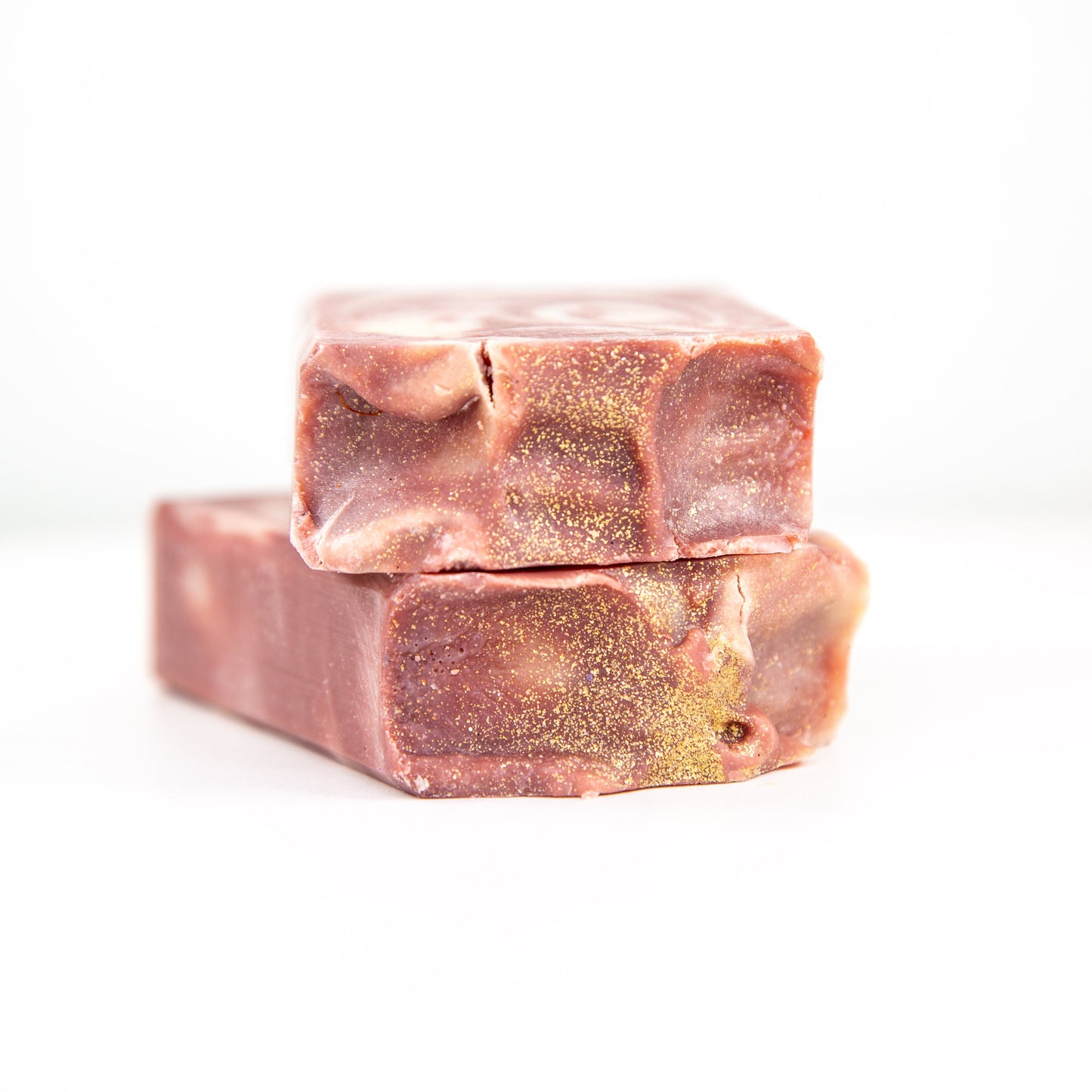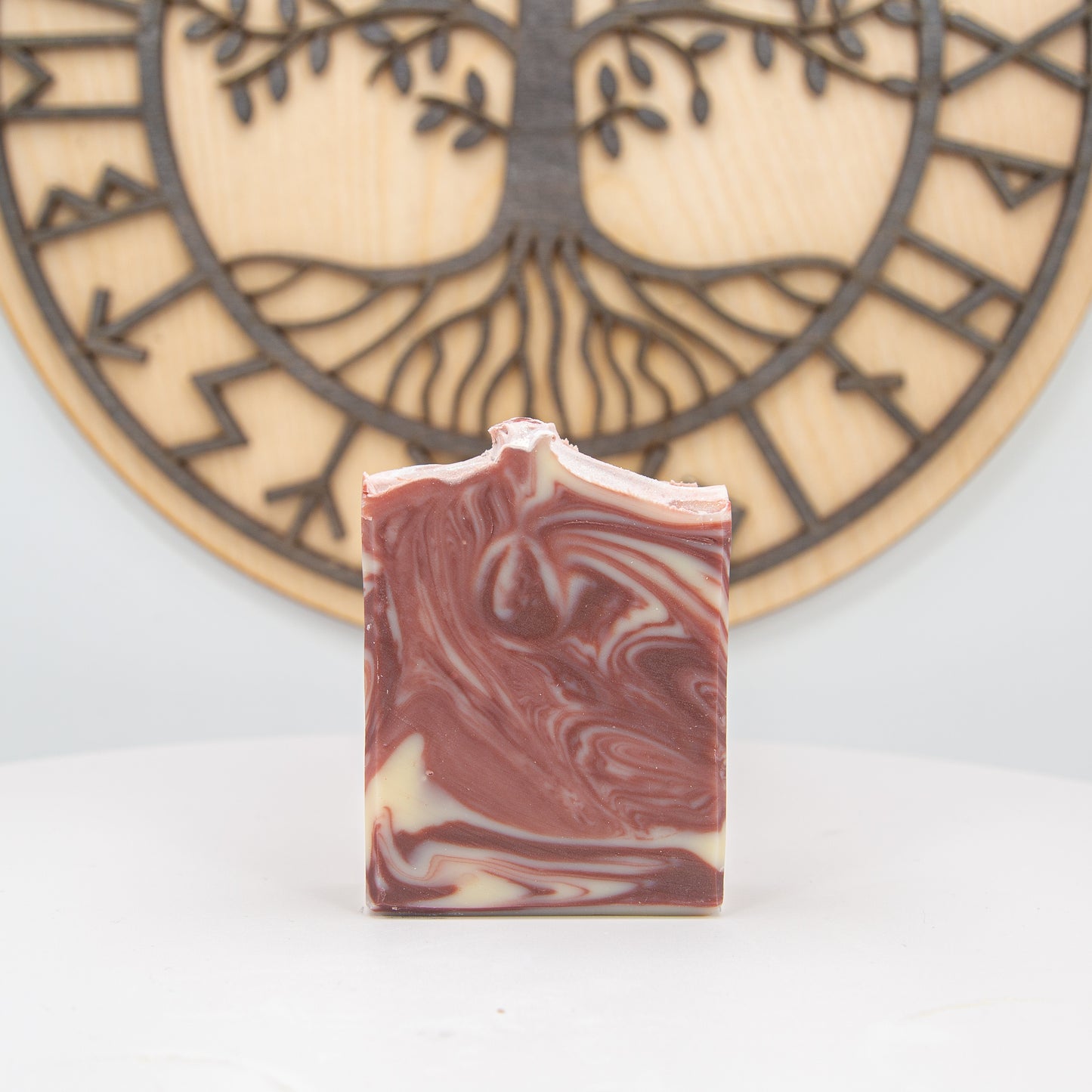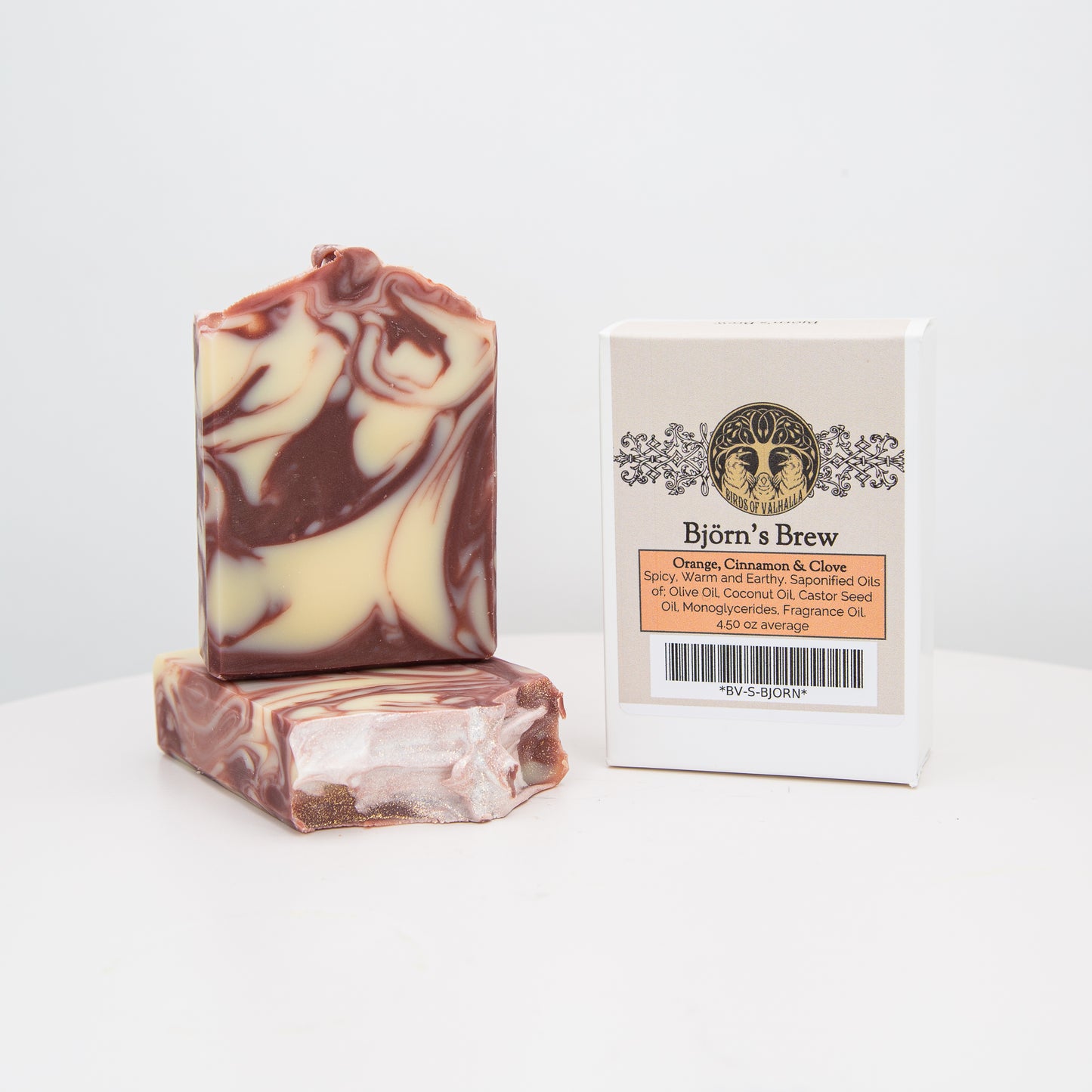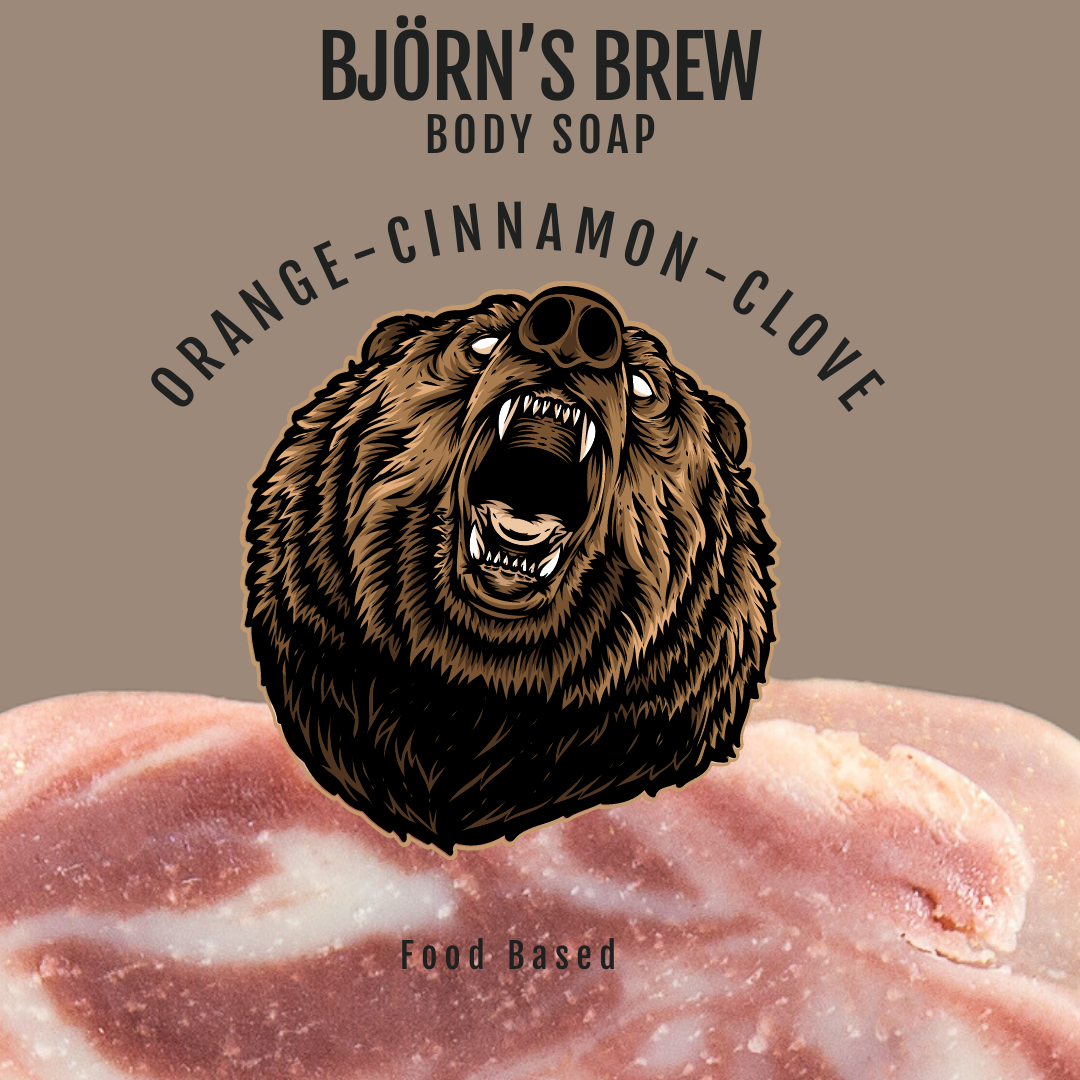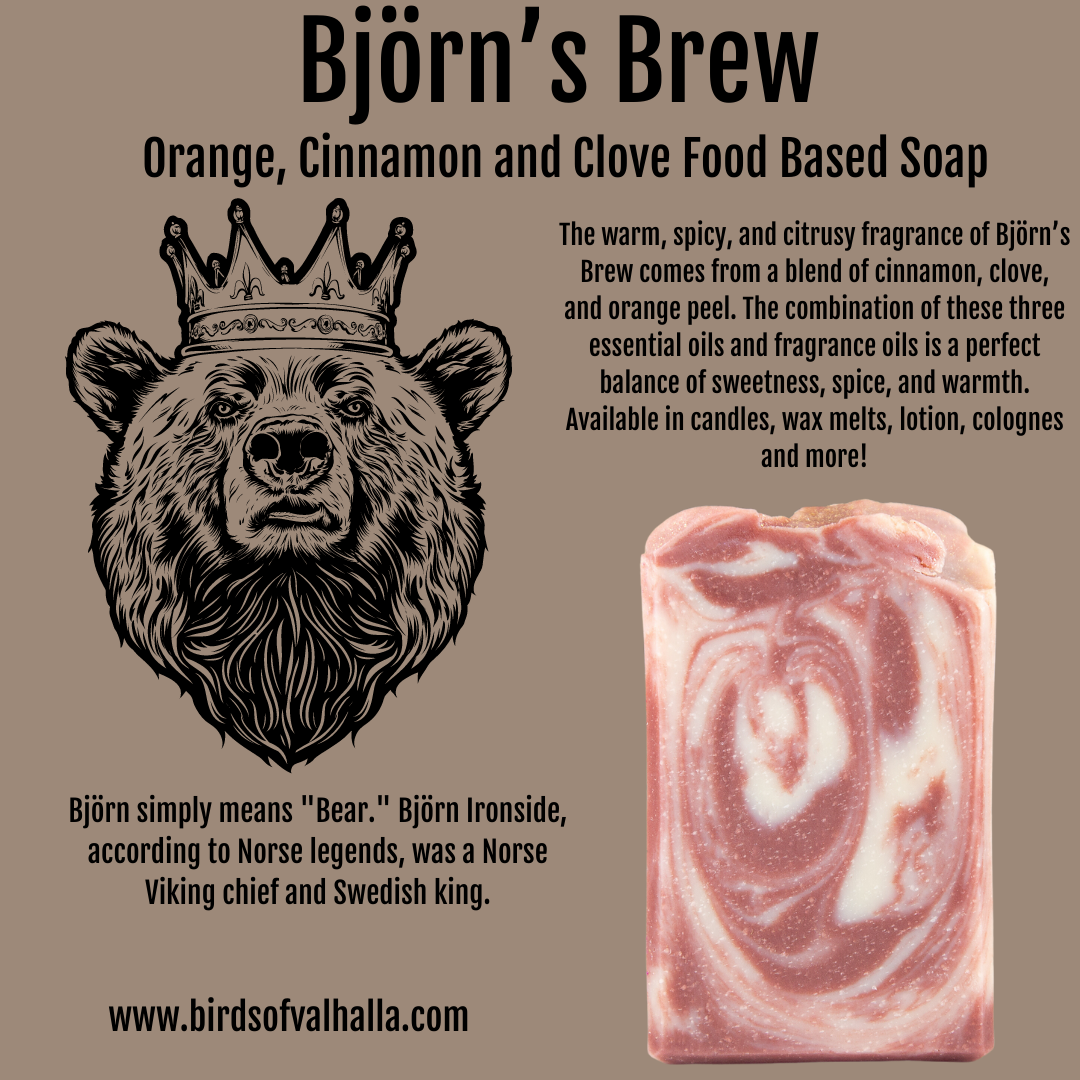 Wonderful scent
I tried this in the sample pack, and fell in love with it. I enjoyed it so much I got the big bar. This is a wonderful scent that especially if you love citrus smell!
I love it!
The smell of the soap is so wonderful, I feel like I'm standing in a bakery. Enjoying the smell of fresh baked cinnamon rolls. This soap makes my skin so soft, no more coming out of the shower so dry.
It smells amazing and my skin feels great!
What a delightful soap!
the soap is -amazing-, its such a nice feel after I've washed with it, and I don't know how else to put it but I feel -so clean- for so long after! I currently use it with the Fenris shampoo which is an outstanding mix of smells too! I love that you can combine a mix of them and come up with amazing results out of -outstanding- products.
Absolutely amazing
Nothing better than the well balanced scent of orange, Cinnamon and clove to wake you up in the morning and kick off the day. Great quality product with friendly service and fast shipping.