Regular price
Sale price
$25.00
Unit price
per
Sale
Sold out
*Limited Quantity*
Ask on the live if you want someone to sign your book!
Another collectible, hardcover classic by world-renowned Neil Gaiman. NewValhallaShop offers the best quality books to keep Nordic traditions alive through the art of storytelling, much like the Norse people used throughout history at gatherings and events. Share this hardcover book with your kids and create memories together to cherish.
The thrilling, wintry Nordic tale by Neil Gaiman, who weaves a magical story of legend and adventure that will enchant readers from beginning to end.
Odd, a young Viking boy, is left fatherless following a raid. In his icy, ancient world there is no mercy for an unlucky soul with a crushed foot and no one to protect him. Fleeing in the woods, Odd stumbles upon and releases a trapped bear…and then Odd's destiny begins to change.
The eagle, bear, and fox Odd encounters are Norse gods, trapped in animal form by the evil frost giant who has conquered Asgard, the city of the gods. Now our hero must reclaim Thor's hammer, outwit the frost giants and release the gods…
From School Library Journal;
Grades 3–6.
Using several figures from Norse mythology, Gaiman has written a thoughtful and quietly humorous fantasy that younger Percy Jackson fans will enjoy. Twelve-year-old Odd hasn't had a good couple of years: his father died rescuing a pony that fell overboard during a Viking raid, his leg was crippled during a tree-felling accident, and his mother married a man he dislikes. So, in the midst of what should be spring ("Winter hung in there, like an invalid refusing to die"), he sets out for a cabin in the wilderness, figuring that anything will be better than home. Soon after arriving, a fox leads him to an enormous bear whose paw is caught in a tree; large eagle circles overhead. Odd shows kindness and bravery when helping the bear, learning afterward that these three animals are gods who have been transformed by the Frost Giant. Odd is determined to help them, and his ultimate encounter with the Frost Giant is especially interesting, tweaking the tradition of small boys getting the better of giants. Readers will also enjoy Odd's interaction with the animals, Gaiman's simple and graceful writing, and the satisfying conclusion.— Lauralyn Persson, Wilmette Public Library, IL END
From the Back Cover
In this inventive, short, yet perfectly formed novel inspired by traditional Norse mythology, Neil Gaiman takes readers on a wild and magical trip to the land of giants and gods and back.
In a village in ancient Norway lives a boy named Odd, and he's had some very bad luck: His father perished on a Viking expedition; a tree fell on and shattered his leg; the endless freezing winter is making villagers dangerously grumpy.
Out in the forest Odd encounters a bear, a fox, and an eagle—three creatures with a strange story to tell.
Now Odd is forced on a stranger journey than he had imagined—a journey to save Asgard, city of the gods, from the Frost Giants who have invaded it.
It's going to take a very special kind of twelve-year-old boy to outwit the Frost Giants, restore peace to the city of gods, and end the long winter.
Someone cheerful and infuriating and clever . . .
Someone just like Odd.
About the Author
Neil Gaiman is a #1 New York Times bestselling author of books for children and adults whose award-winning titles include Norse Mythology, American Gods, The Graveyard Book, Good Omens (with Terry Pratchett), Coraline, and The Sandman graphic novels. Neil Gaiman is a Goodwill Ambassador for UNHCR and Professor in the Arts at Bard College.
Brett Helquist's celebrated art has graced books from the charming Bedtime for Bear, which he also wrote, to the New York Times–bestselling A Series of Unfortunate Events by Lemony Snicket to the glorious picture book adaptation of Charles Dickens's A Christmas Carol. He lives with his family in Brooklyn, New York.
The pictured Skull and crystals are not included, if you are interested in the skull, we have them in limited supply and may be in another listing.
Share This Item
View full details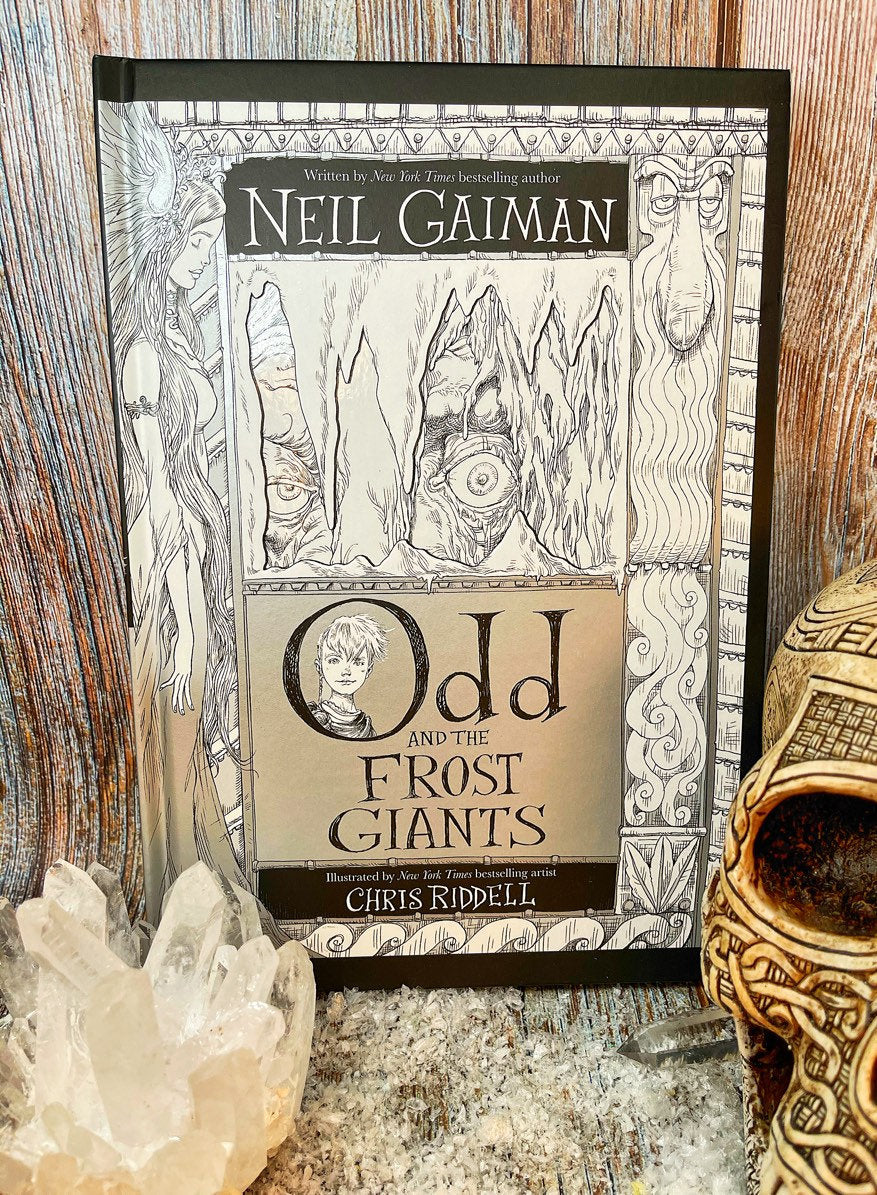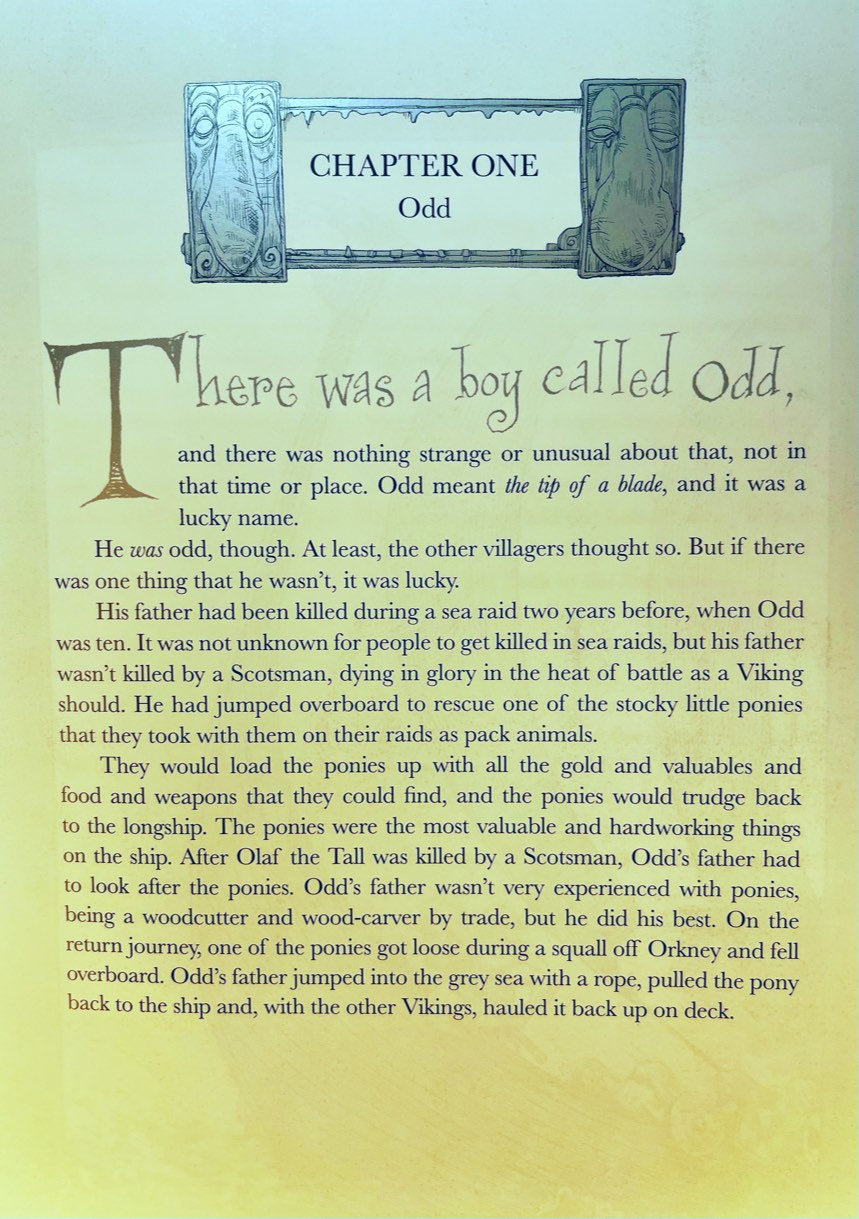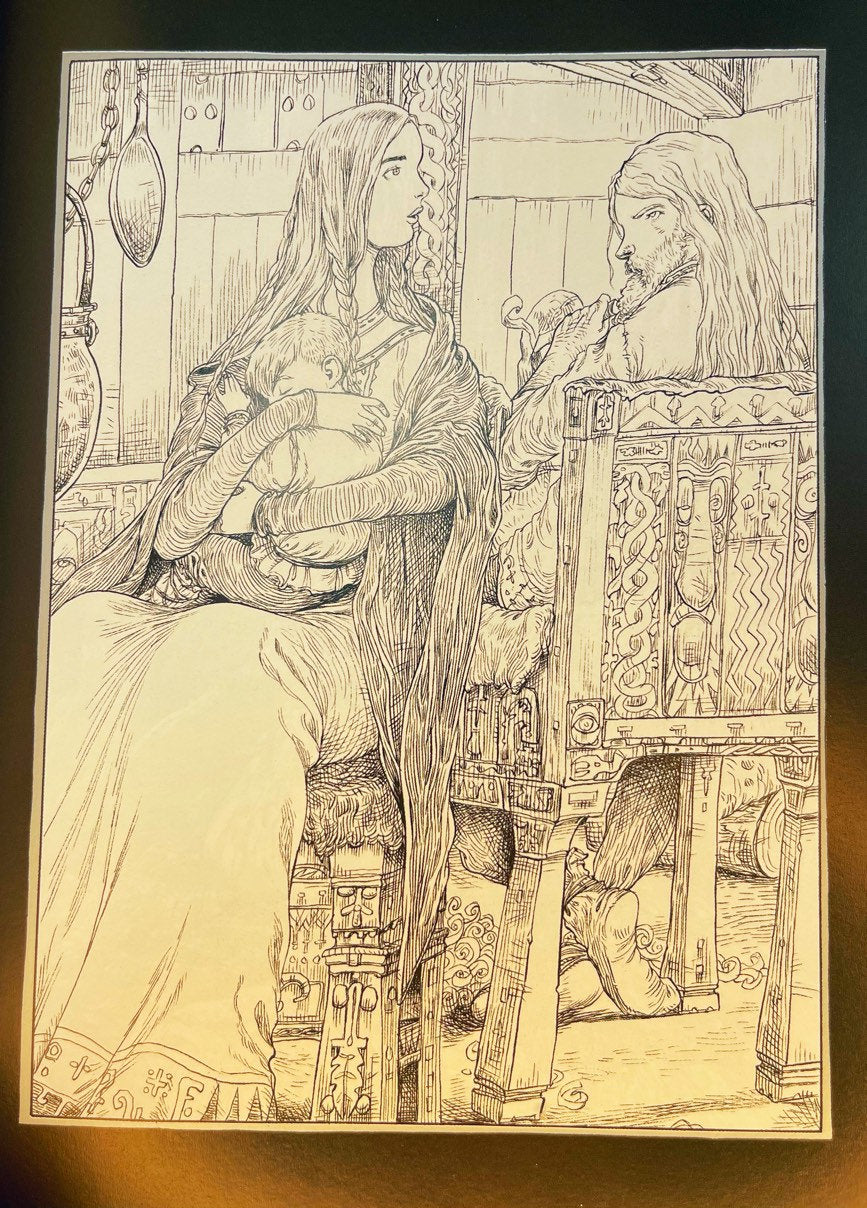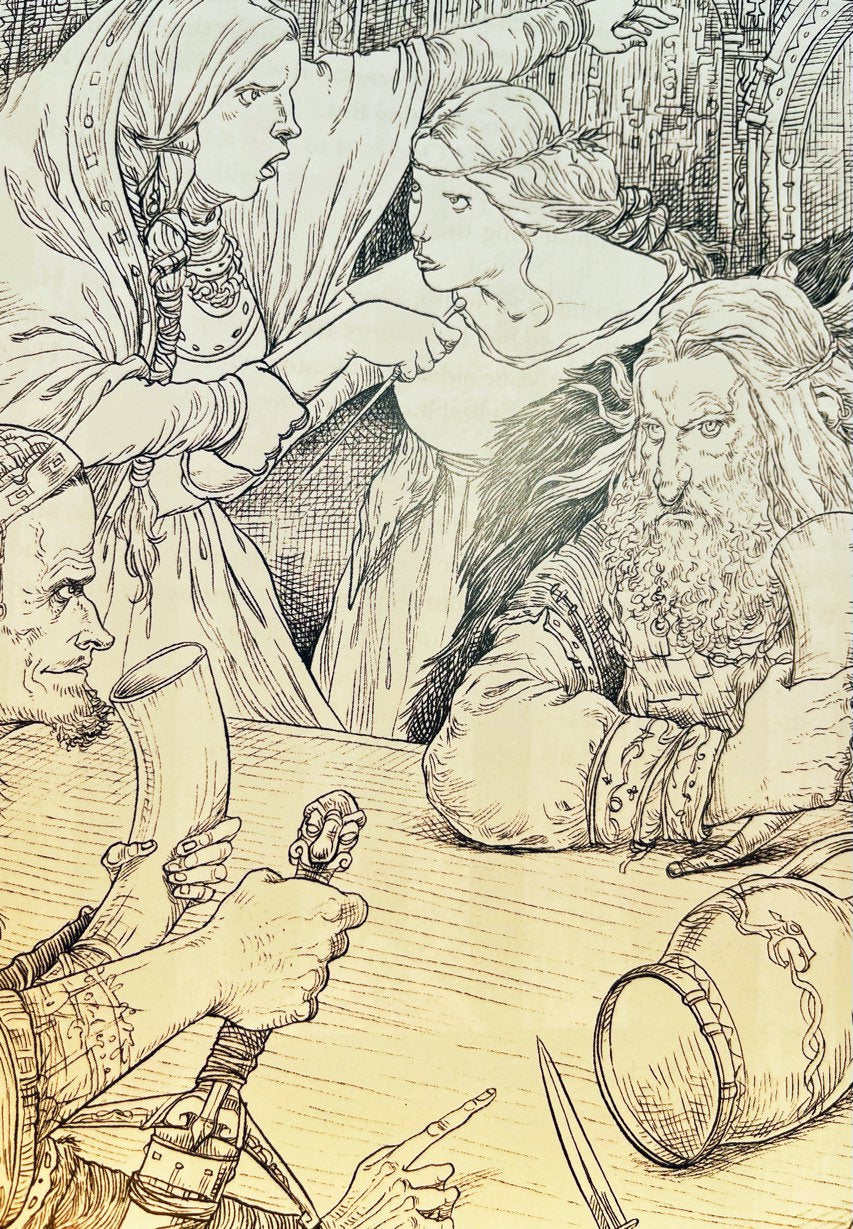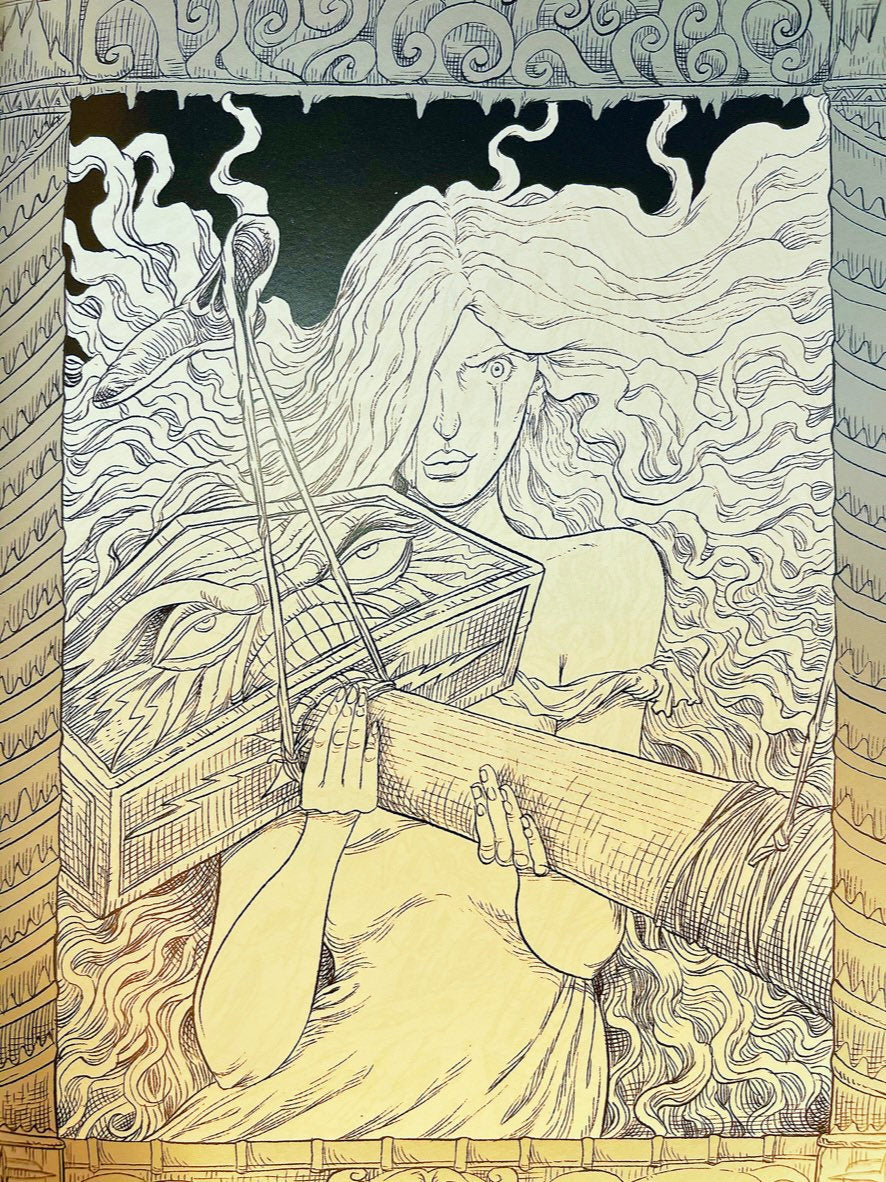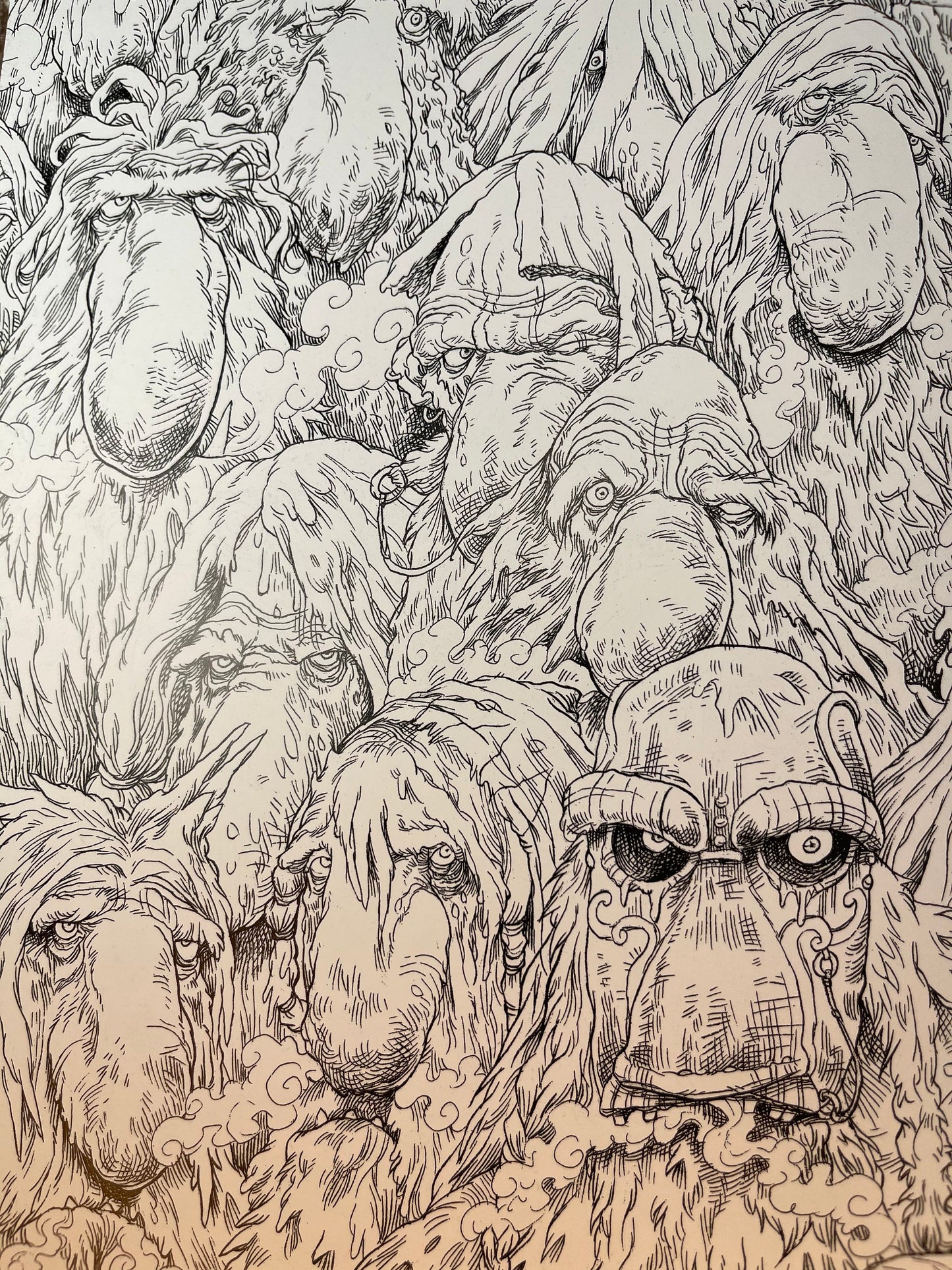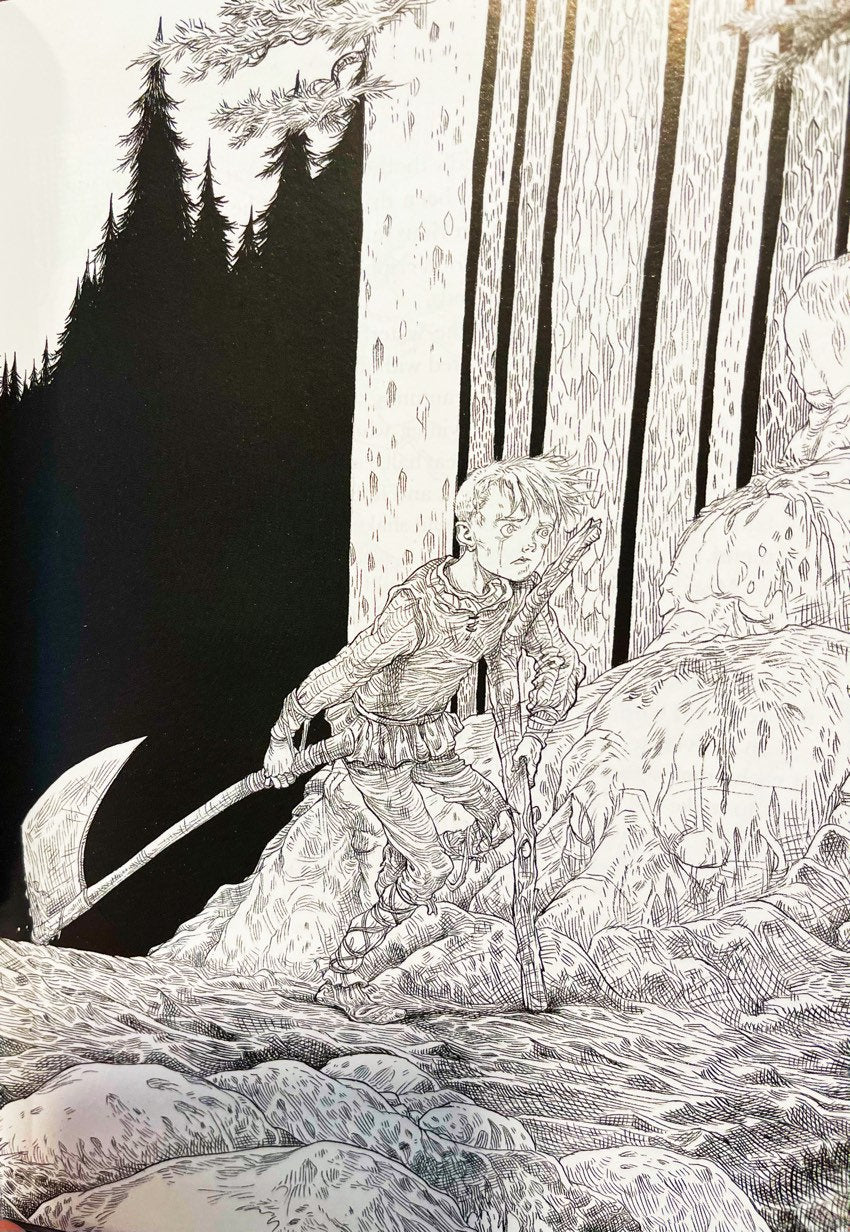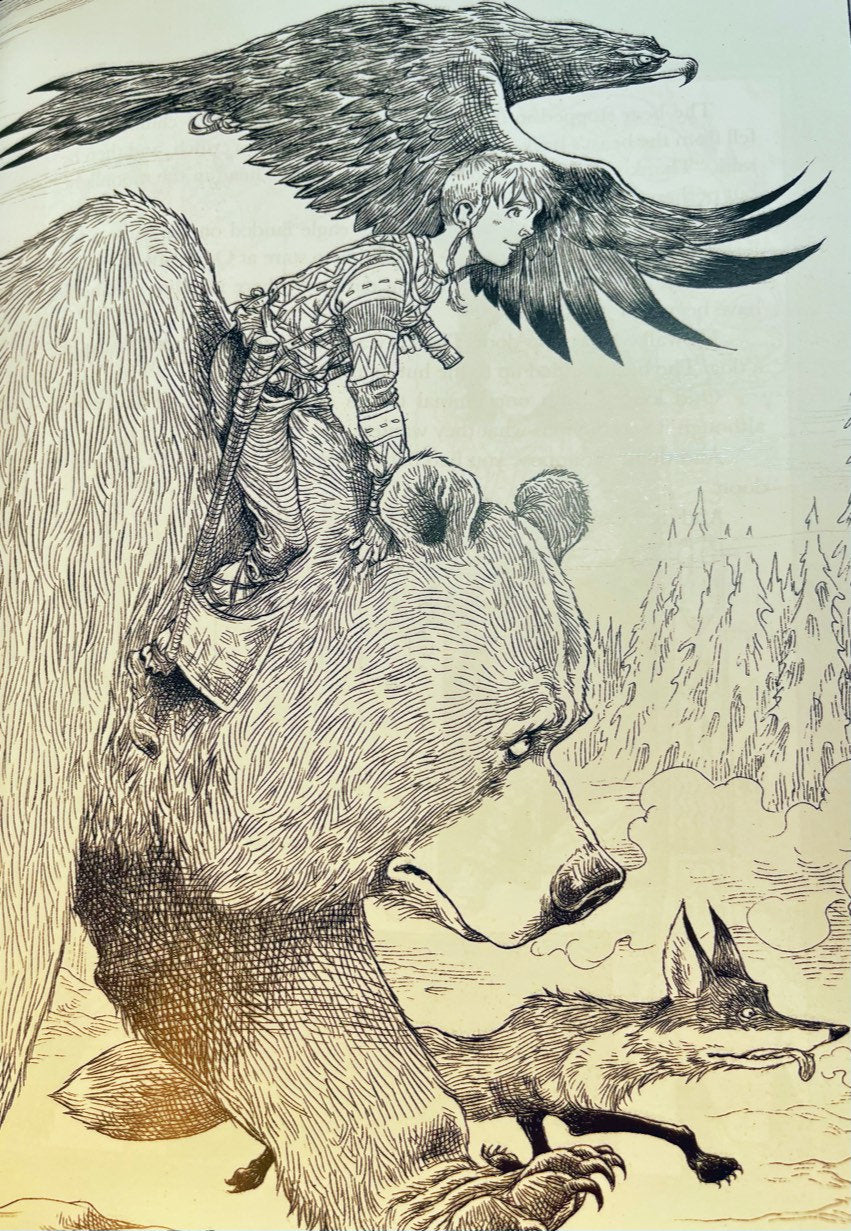 Great title for this book
Love the Book and Author. And Floki signed it yay!.
Also recieved a sample of Bjorns brew soap. I have very sensitive skin and I liked it very much. 10 stars!!
Amazing book
Awesome story and awesome illustrations!
Great quality! Reading it now!
Great quality! Reading it now!
If you love Norse stories you'll love it!!...
If you love Norse stories you'll love it!!! I know I do