Birds of Valhalla
Solid Fragrance Cologne Slider Tin
Regular price
Sale price
$14.00 USD
Unit price
per
Sale
Sold out
These satisfying little clicker slide tins are packed with fragrance, beeswax, and grapeseed oil. 
Halls of Valhalla, our most popular scent; is Lime, Italian Neroli Orange with a touch of deeper Frankincense. The perfect scent for the holidays and the cooler weather; not to mention the Viking or Shield Maiden in your life! People have described this scent as "Addictive," and "Non-Binary." Also, I have heard some people simply say they are "Obsessed." Please note because this is an essential oil citrus blend, it will be a light fragrance, we use the maximum safe amount for your skin!
The Fenrir, Gray Wolf is our second best seller. The same scent as our gray wolf soaps or wax melts- it is a classic deep, sexy sandalwood.
The Black Sea is a mix of Cardamon, Clove, Salt, and Vanilla- mysterious, deep, sexy, and somewhat traditionally masculine but would honestly work on anyone with the confidence to wear it.
The World Tree is a fragrance inspired by Viking Longships- in Juniper and Bayberry. Love the smell of a pine forest after a dewey rain? This is your jam
Shield Maiden is our famous Lingonberry Spice, our second best-loved scent and very unique in the soap world!
Raven, a Tea Tree and Citrus fragrance.
Nordic Nights (aka White Wolf) is our Fresh Snow Scented signature line.
Sexy as hell and made to last, this sustainable product is made 100% in the USA by artisans making a living wage. The ingredients are all food, and the fragrance is made from essential oils and packs a punch! Because these are essential and safe fragrance oils, they do not cause headaches and last all day. This is more of a subtle natural scent and can be reapplied as desired.
This is a slider tin, perfect for your pocket- and will last a while though small. To use, just rub a little on the wrists, neck, or even through the hair. This would work beautifully in scenting dreadlocks or beards!
Our 6 pack gift set will include 6 varieties of our signature fragrances. This is one of our most popular holiday gifts!
Share This Item
Materials

Organic Beeswax, Grapeseed Oil, Essential Oils &/or Fragrance.
Care information

For longest use of product we recommend storing in a cool place or refridgerating.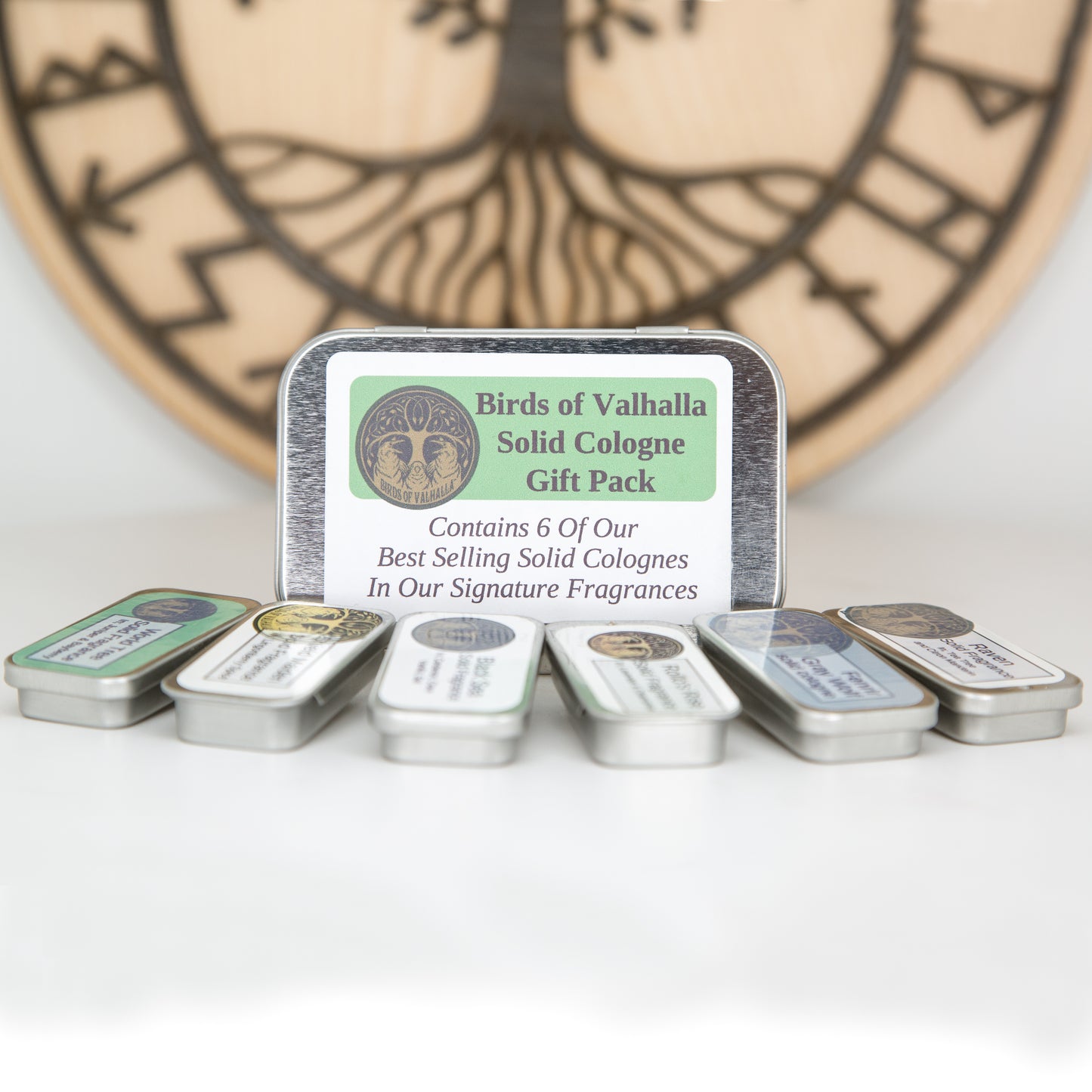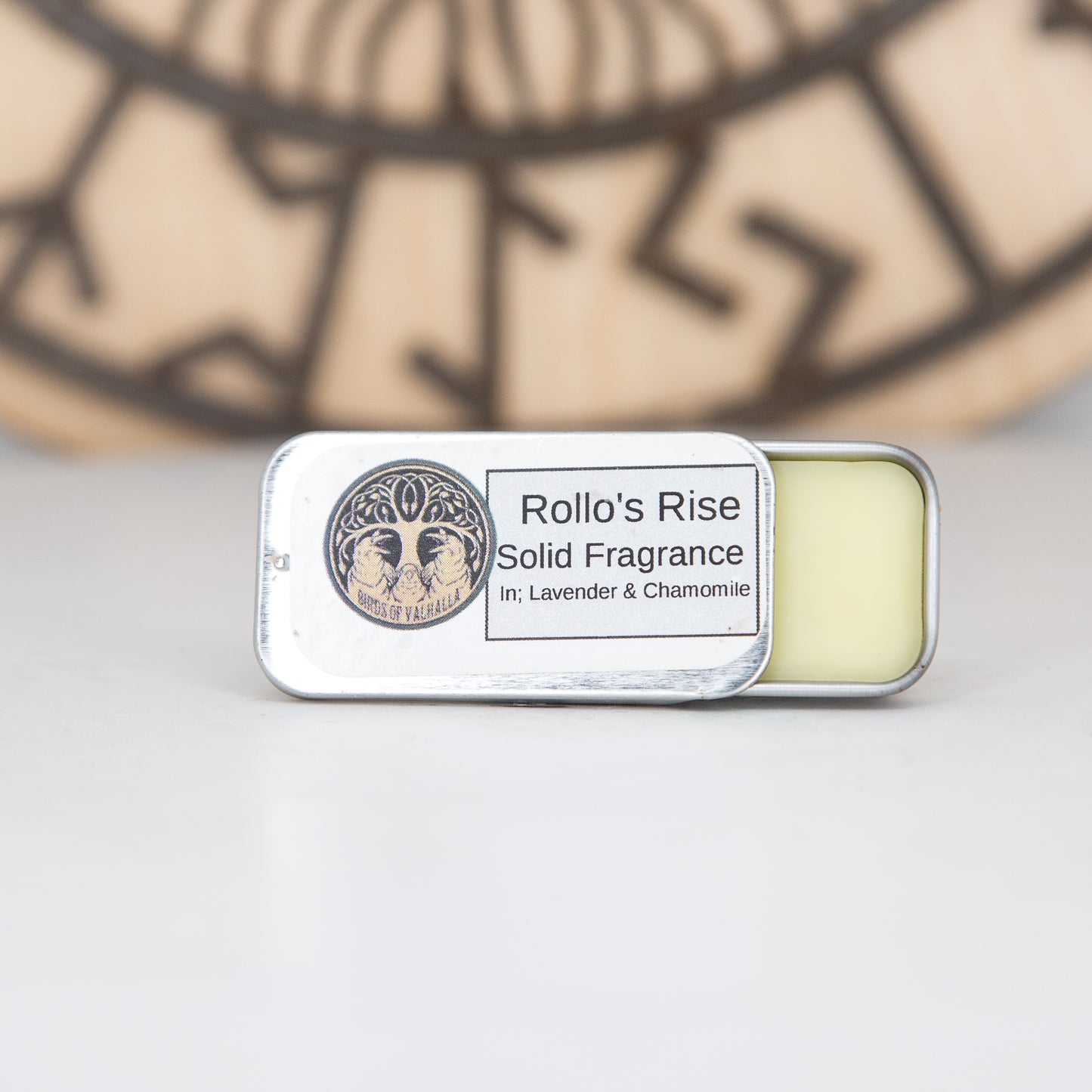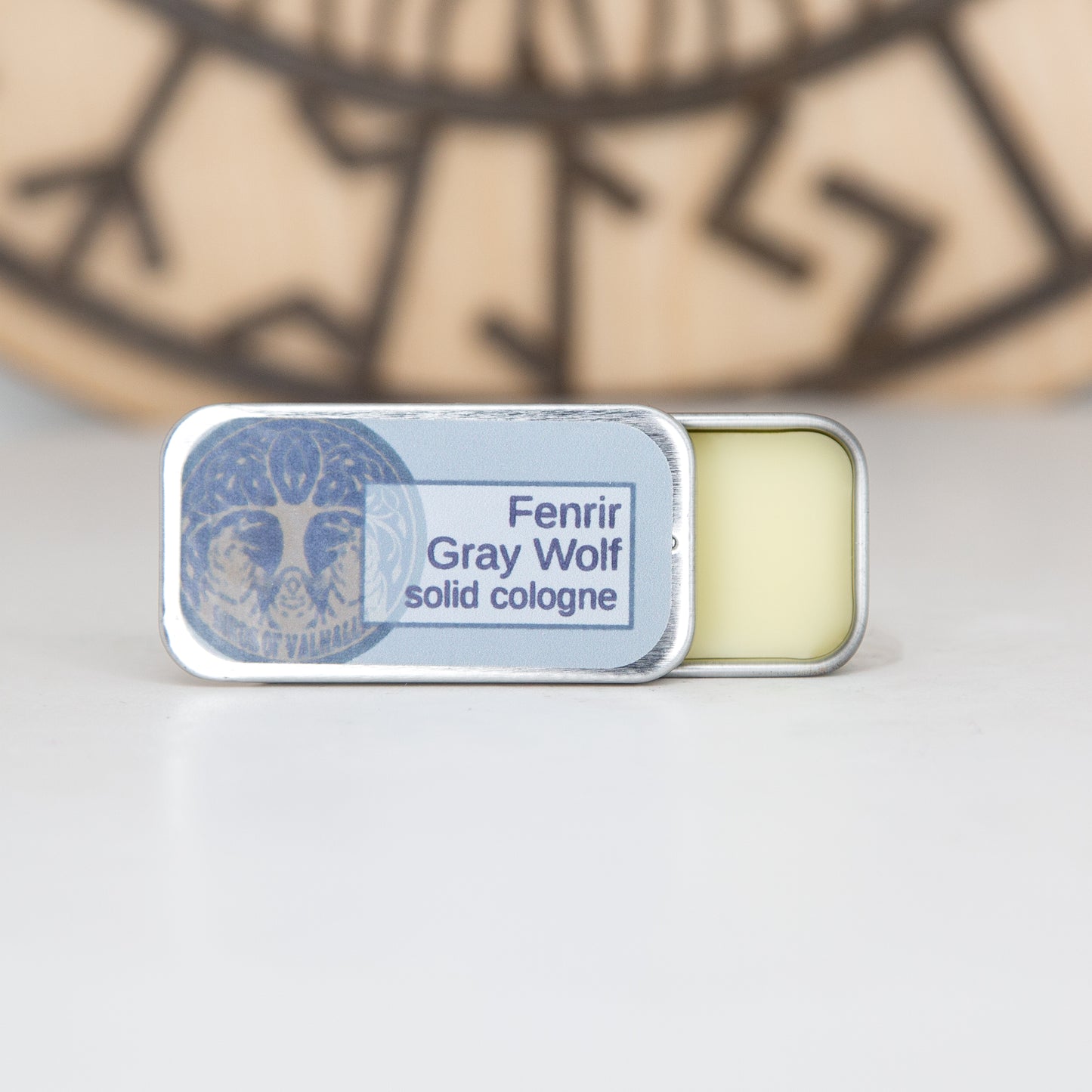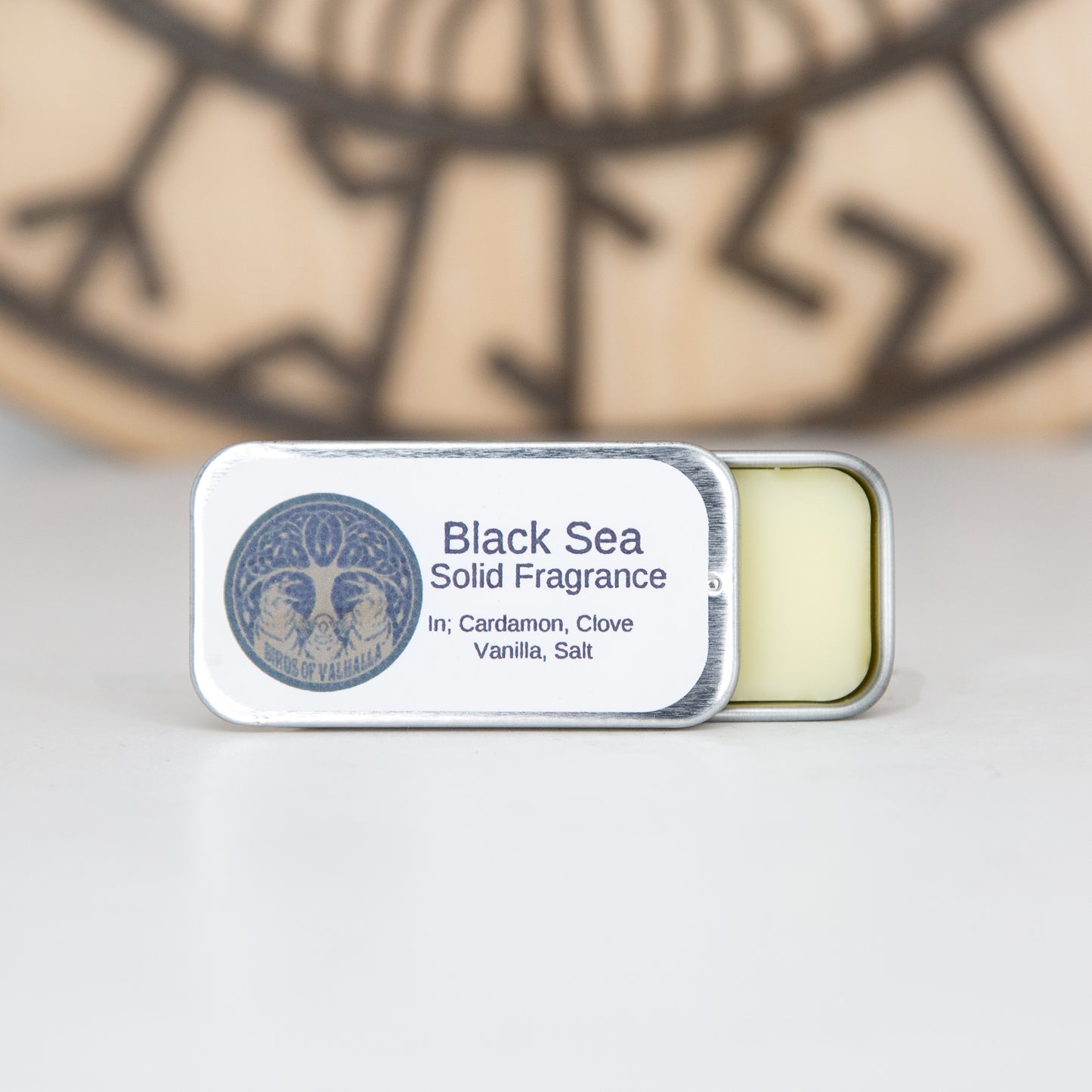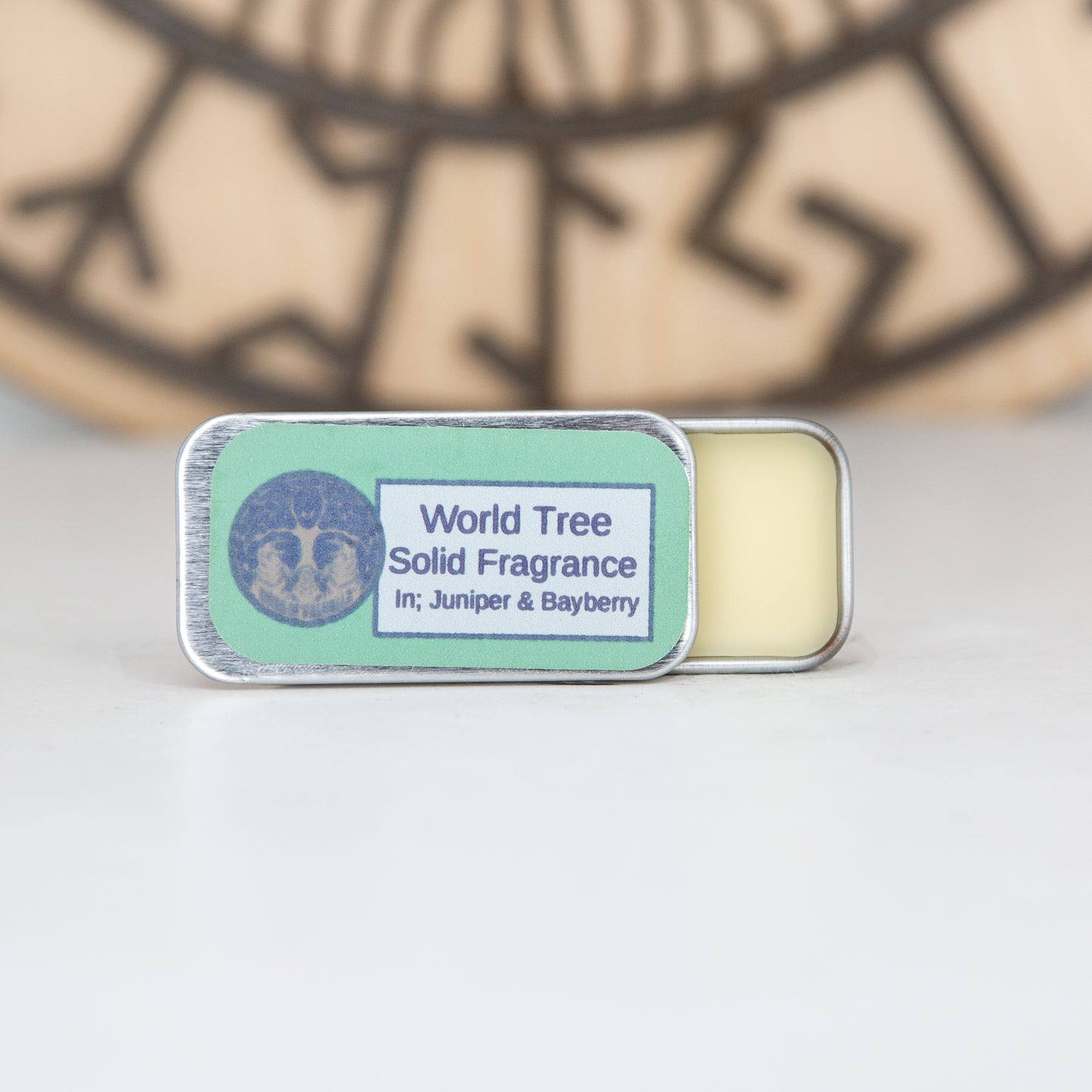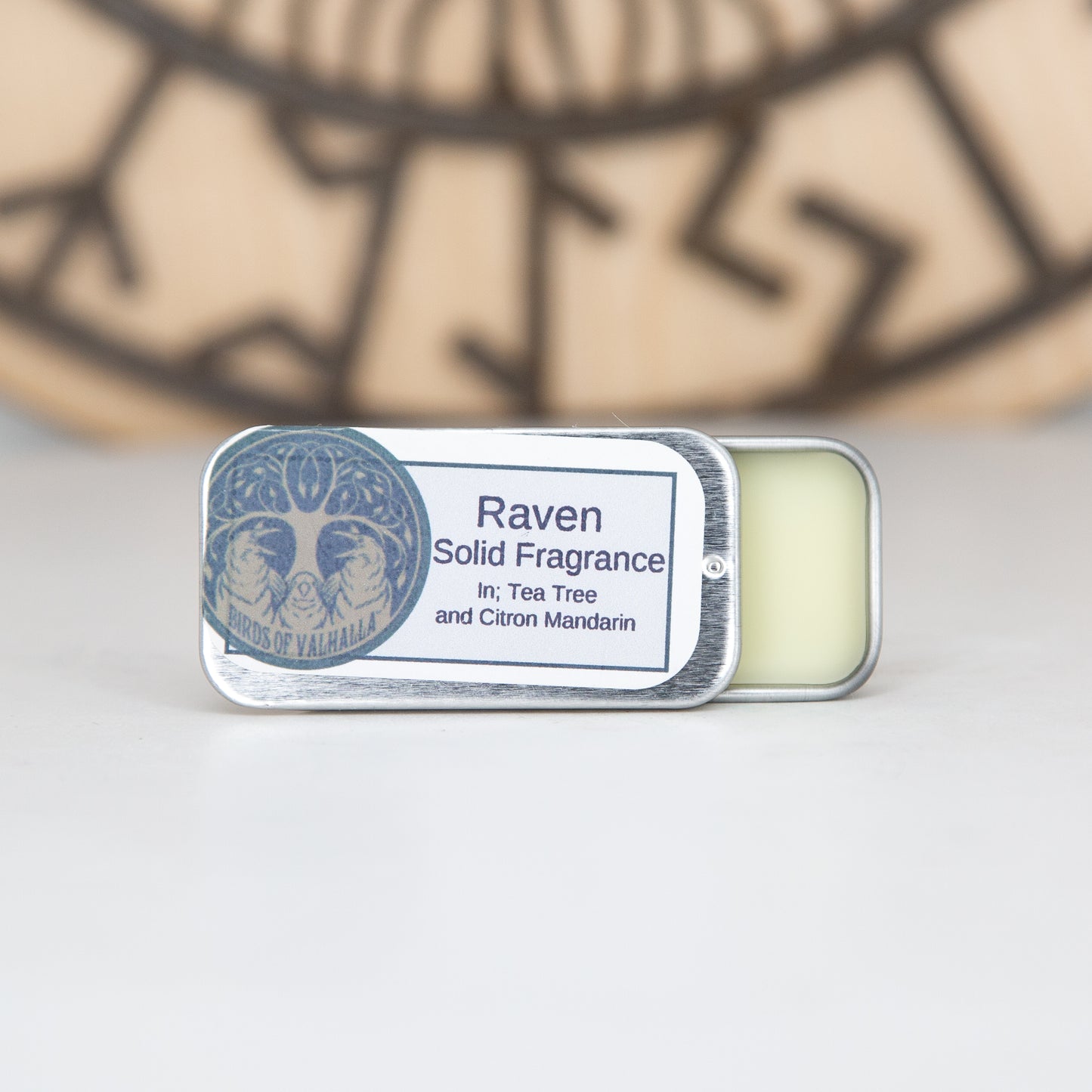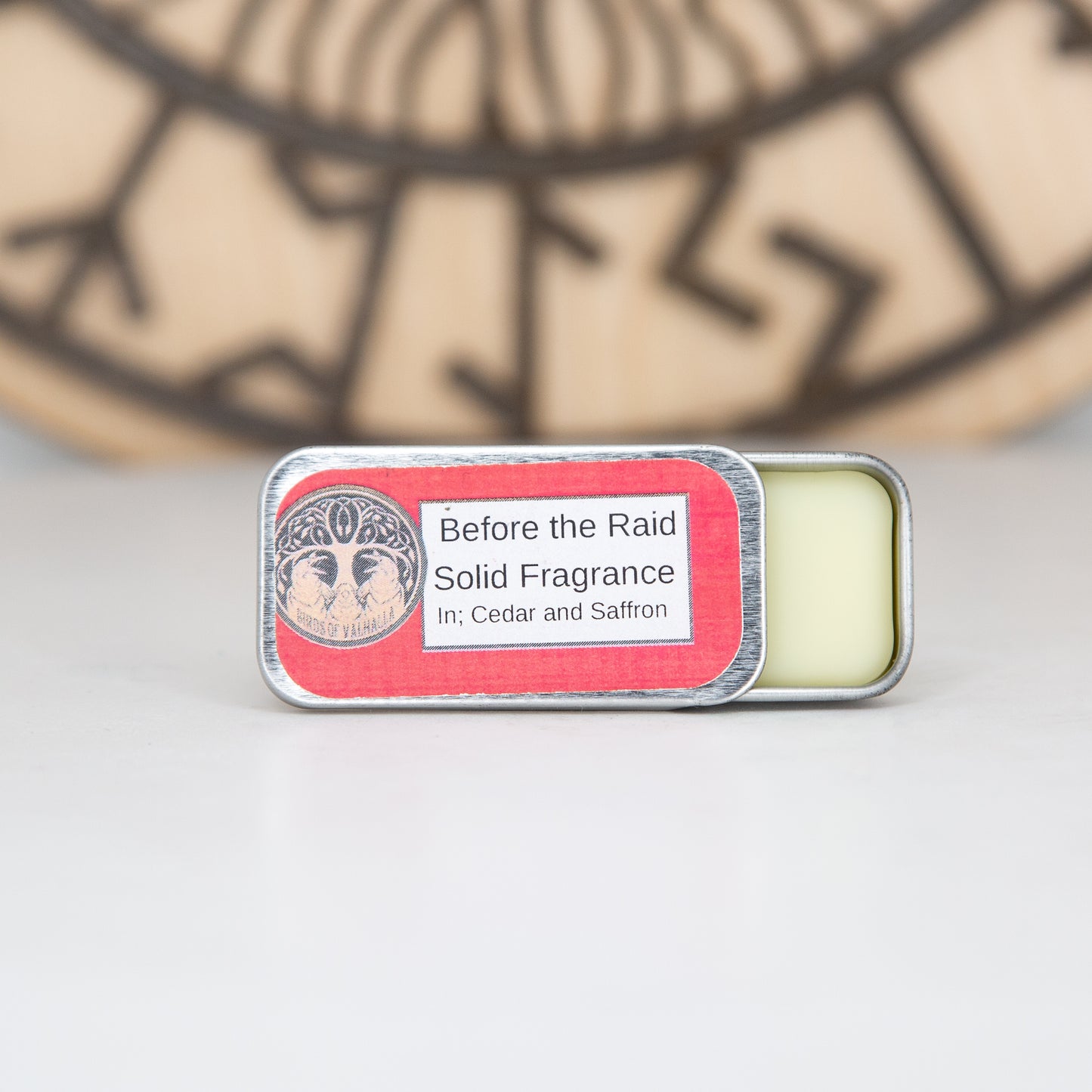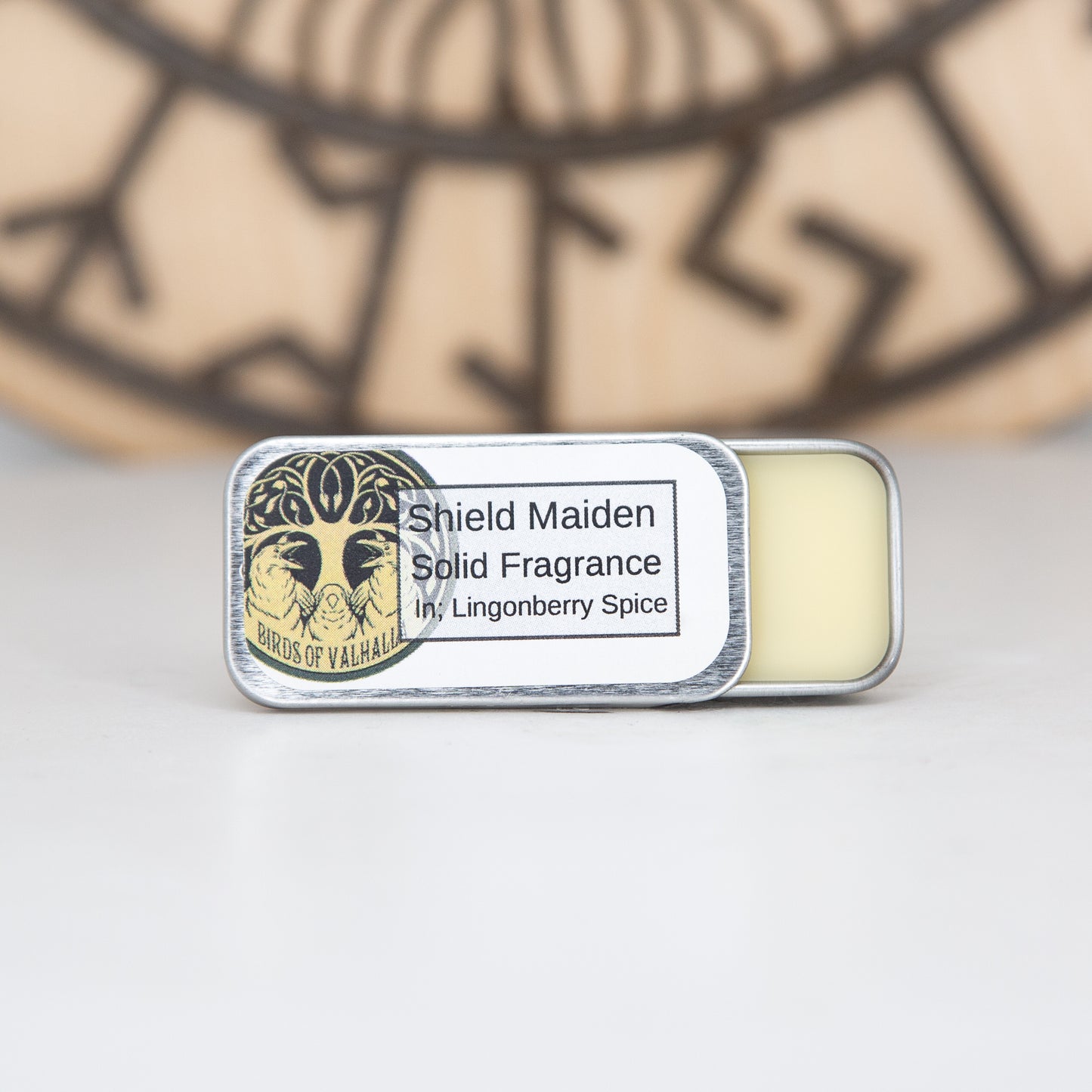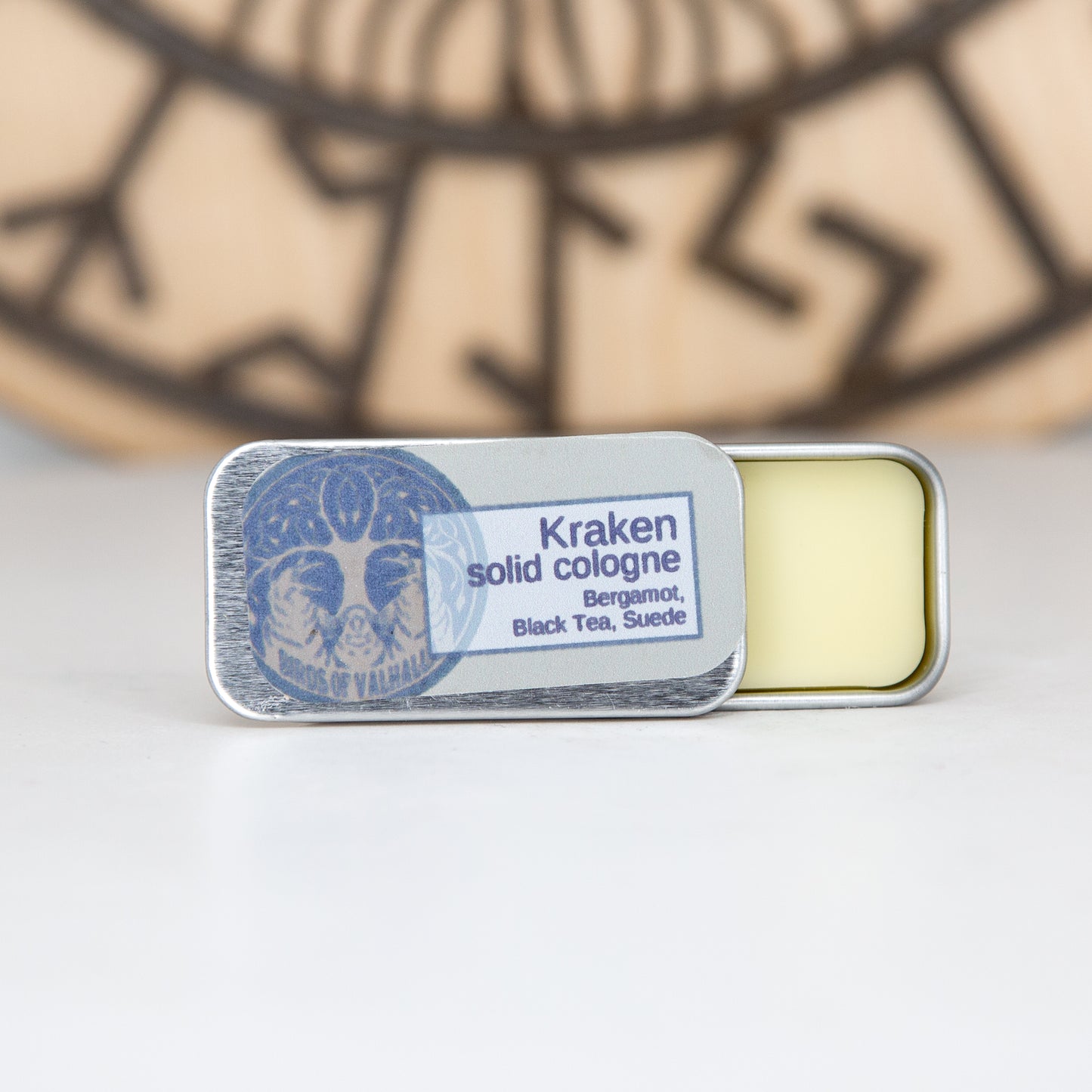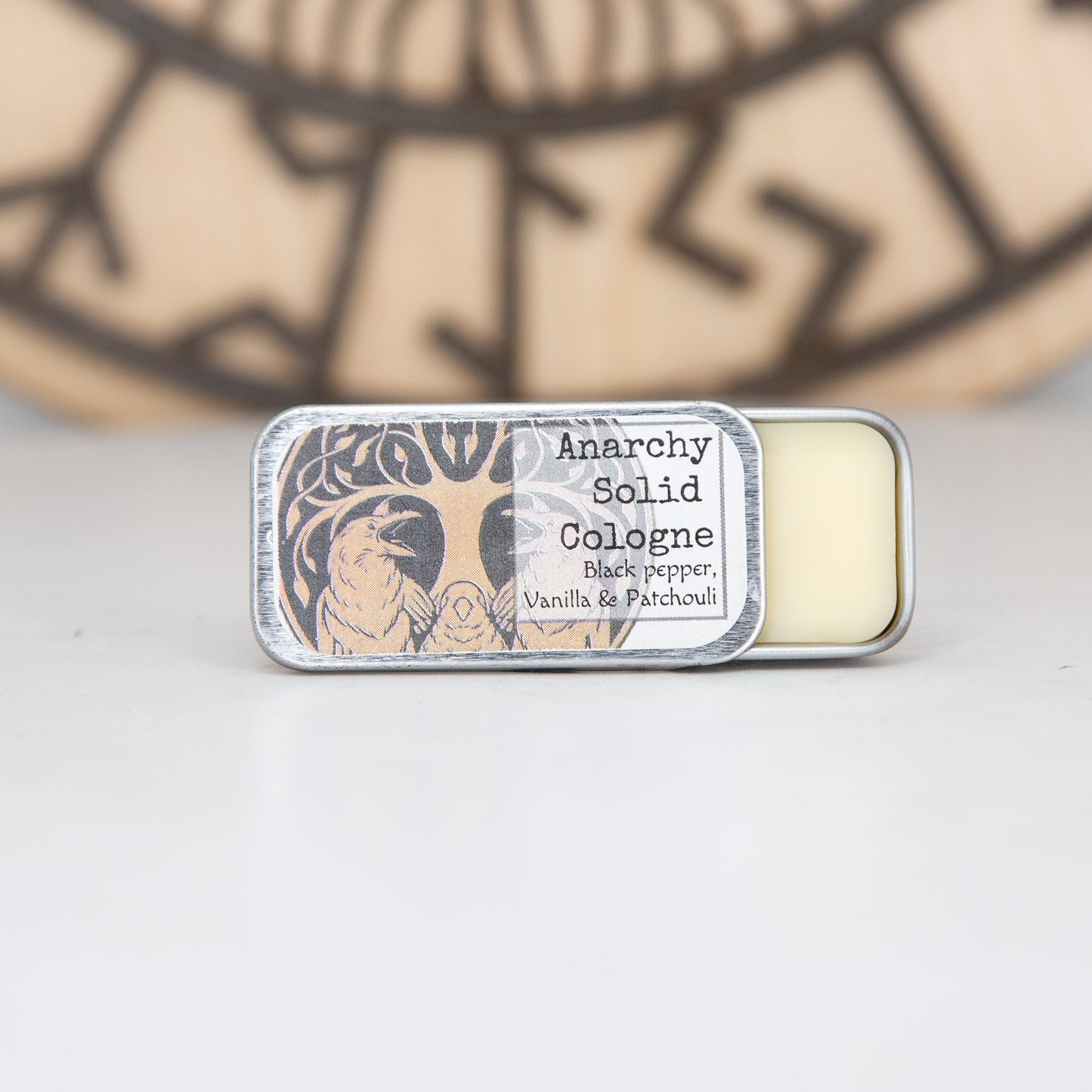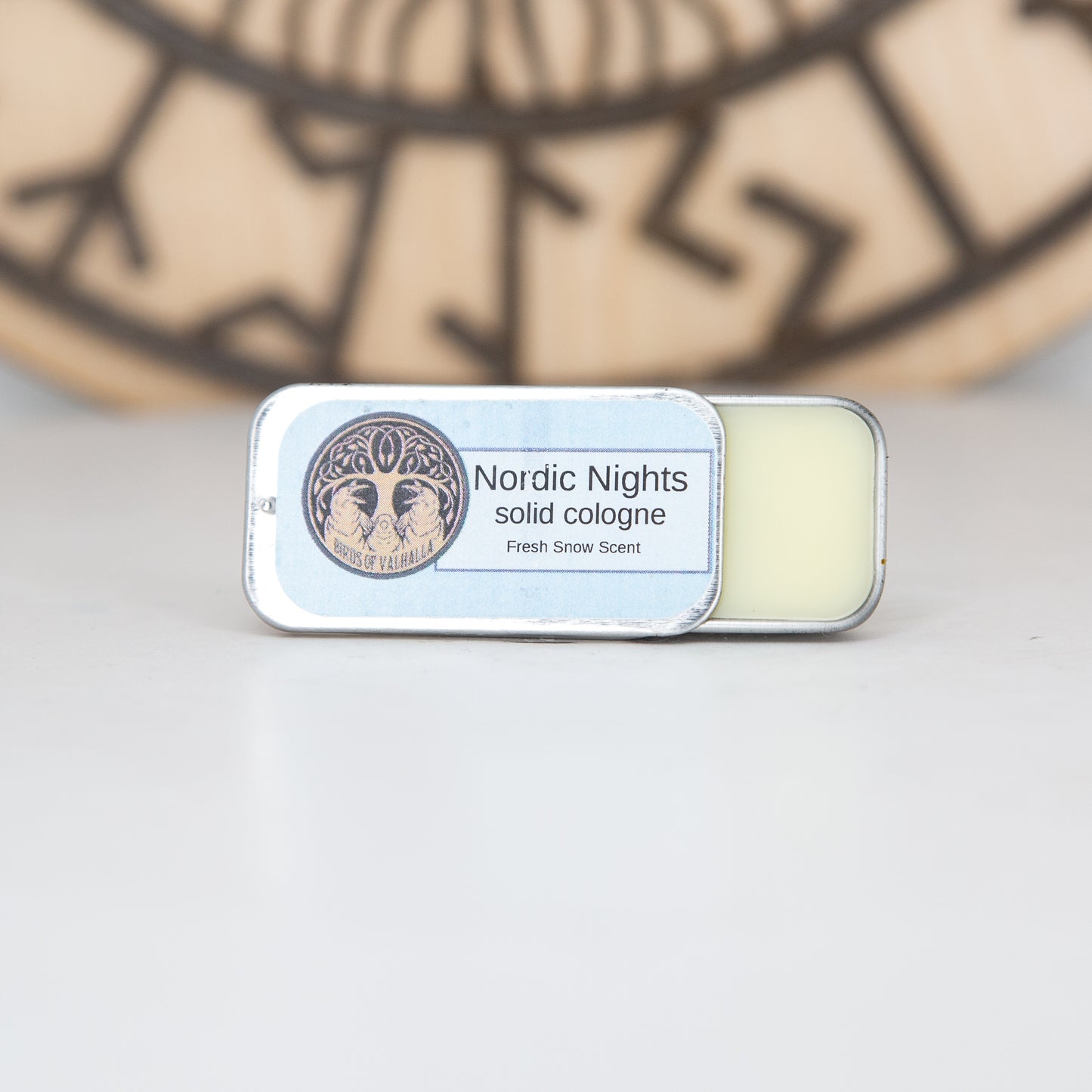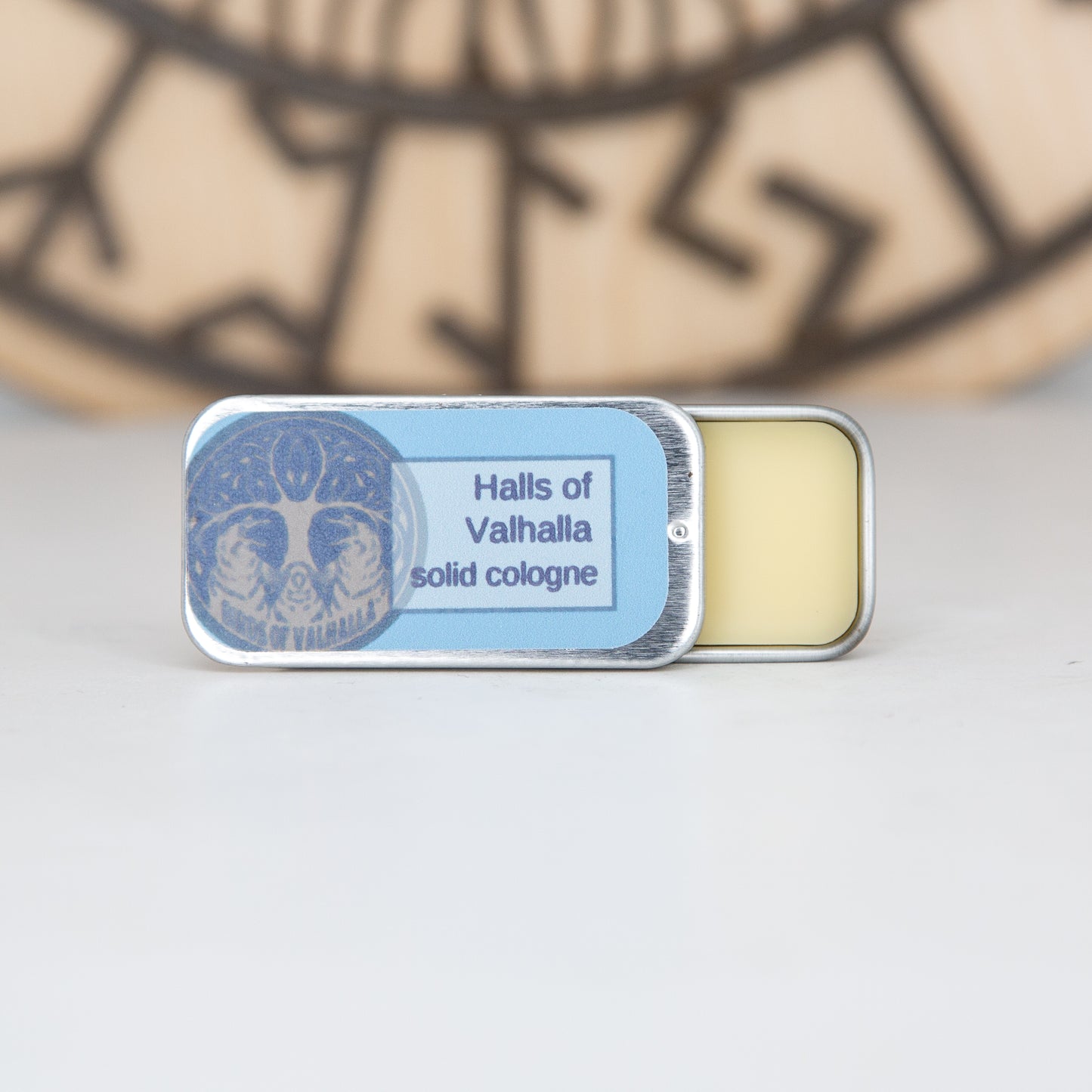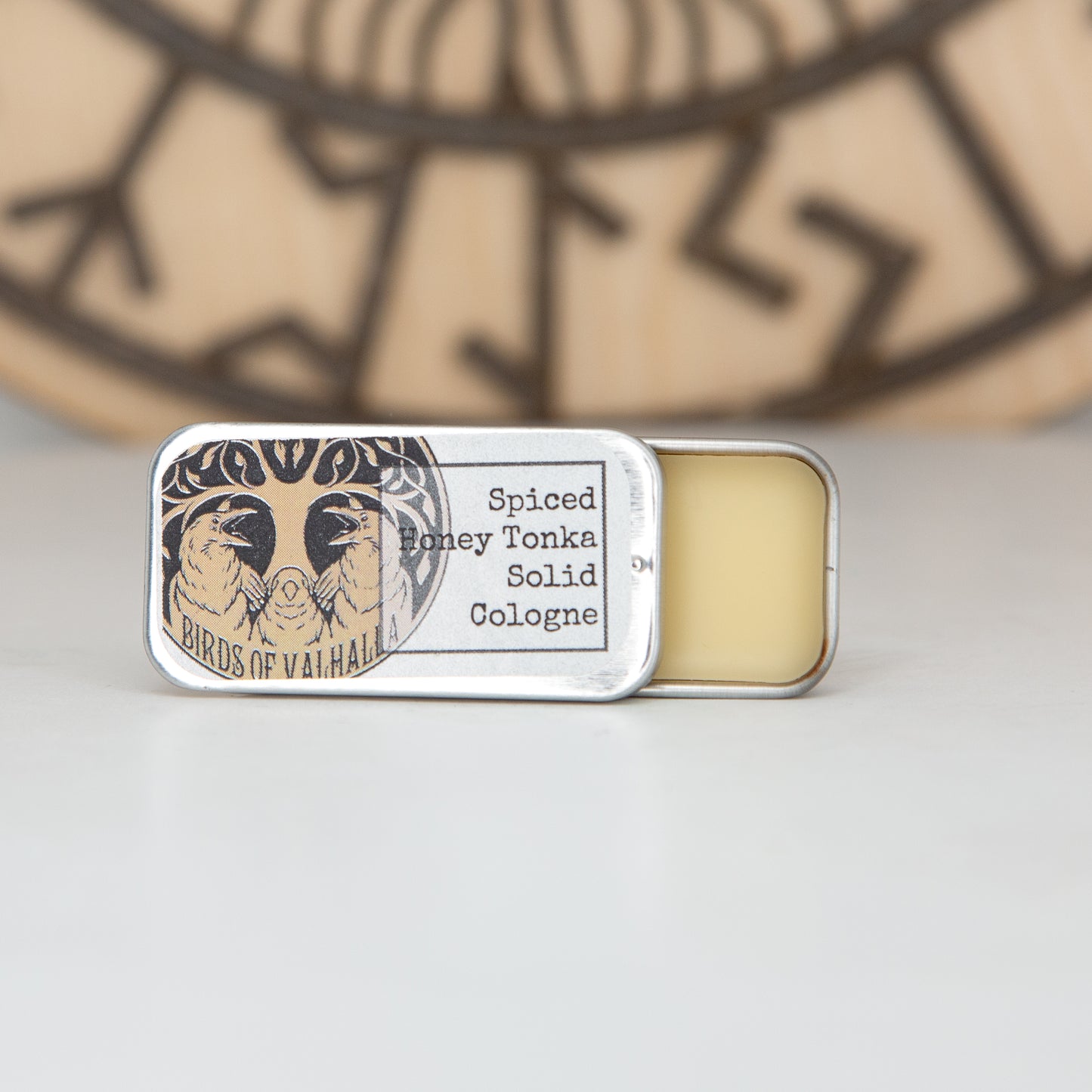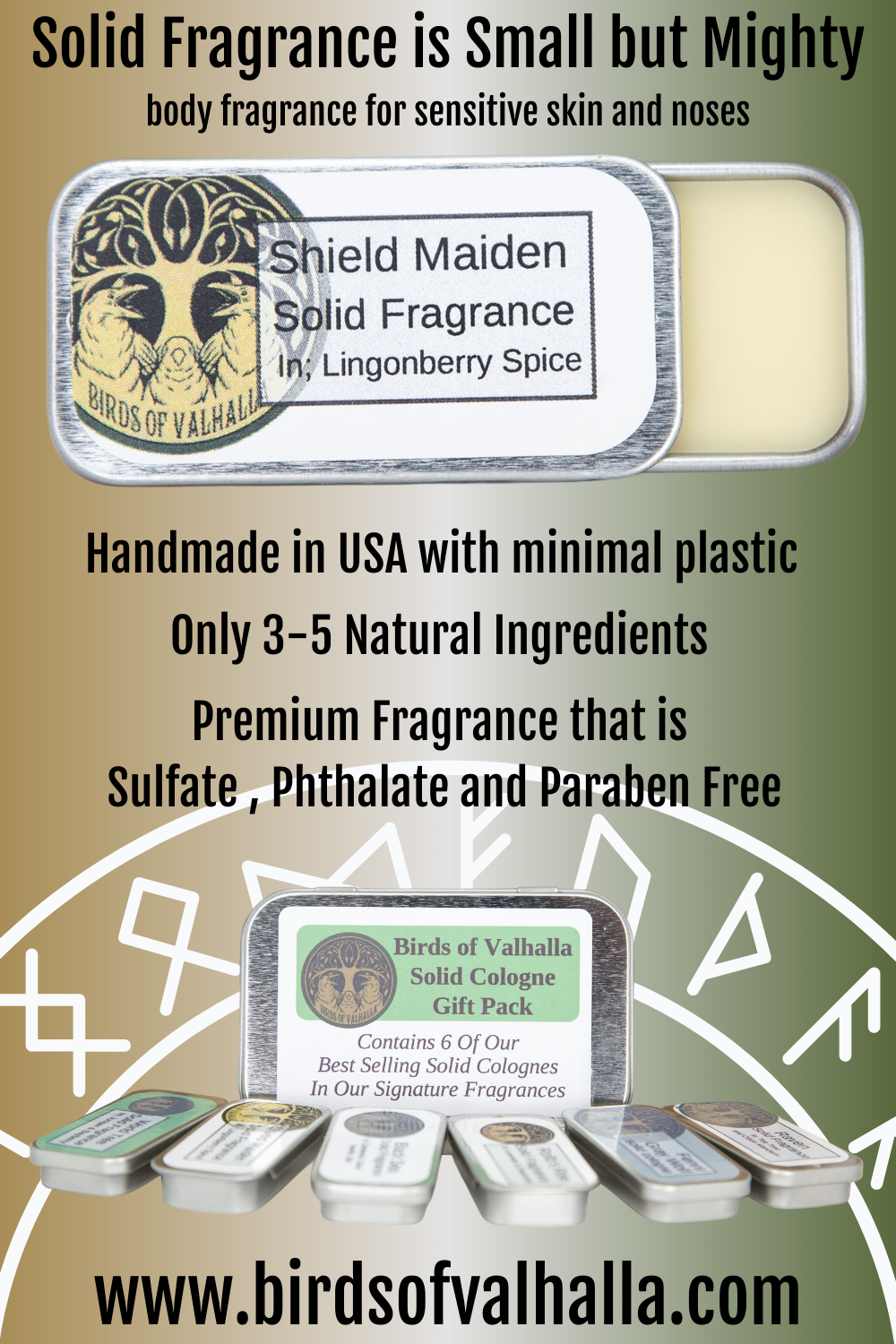 Love the solid cologne!
Bought one for my fiance and one for myself, in our favorite scents - Nordic Nights and Shield Maiden. The soap scent lasts on your skin for a good length of time, but this is just that little extra that isn't overwhelming and brightens your day! Am going to end up buying a few more in other scents, and an extra of Shield Maiden.
Love these!
These lovely little tins of blissful scent are the perfect companion for your favorite Birds of Valhalla soaps!
Nice scent
Love the fragrance of birds of Valhalla , it super tough to open the tin though .
Slider tins
These are adorable and compact solids that smell so amazing that my son asked me to have one before I was able to do anything more than enjoy the scent! I can't wait to get more & the whole family is enjoying all of the amazing scents from BOV! :)
1st time ordering 😊
Before the raid is definitely a top favorite. First time ordering and I love my order! Thank you!