Black Raspberry Solid Shampoo Bars
Regular price
Sale price
$24.00 USD
Unit price
per
Sale
Sold out
Want something that smells great and is a lot more environmentally friendly? Well, my friends, behold our solid shampoo bars! Shampoo bars are easy to use. Try one for yourself and see why these were our most in-demand custom items for 2021-2022. Our bars are strongly scented and last a long time. They work on curly hair, too! 
To get the most use out of this product please make sure it is standing up or in a dish that will permit it to dry between uses!
We do NOT make solid conditioners, none exists that is of exceptional quality! Many customers do not need conditioner after using our shampoo bars, but some do use some purchased separately. 
* This Product and all Variants of it are COCONUT FREE *
Ingredients

Olive Oil, Castor Seed Oil, Argan Oil, Jojoba Oil, Babassu Oil, Tallow (<10%) Sunflower Oil, Water &L Lye, Fragrance or Essential Oils (Dependant on scent)
Care information

For maximum use please make sure to store your shampoo bars in a space that it can fully dry between uses.
Share This Item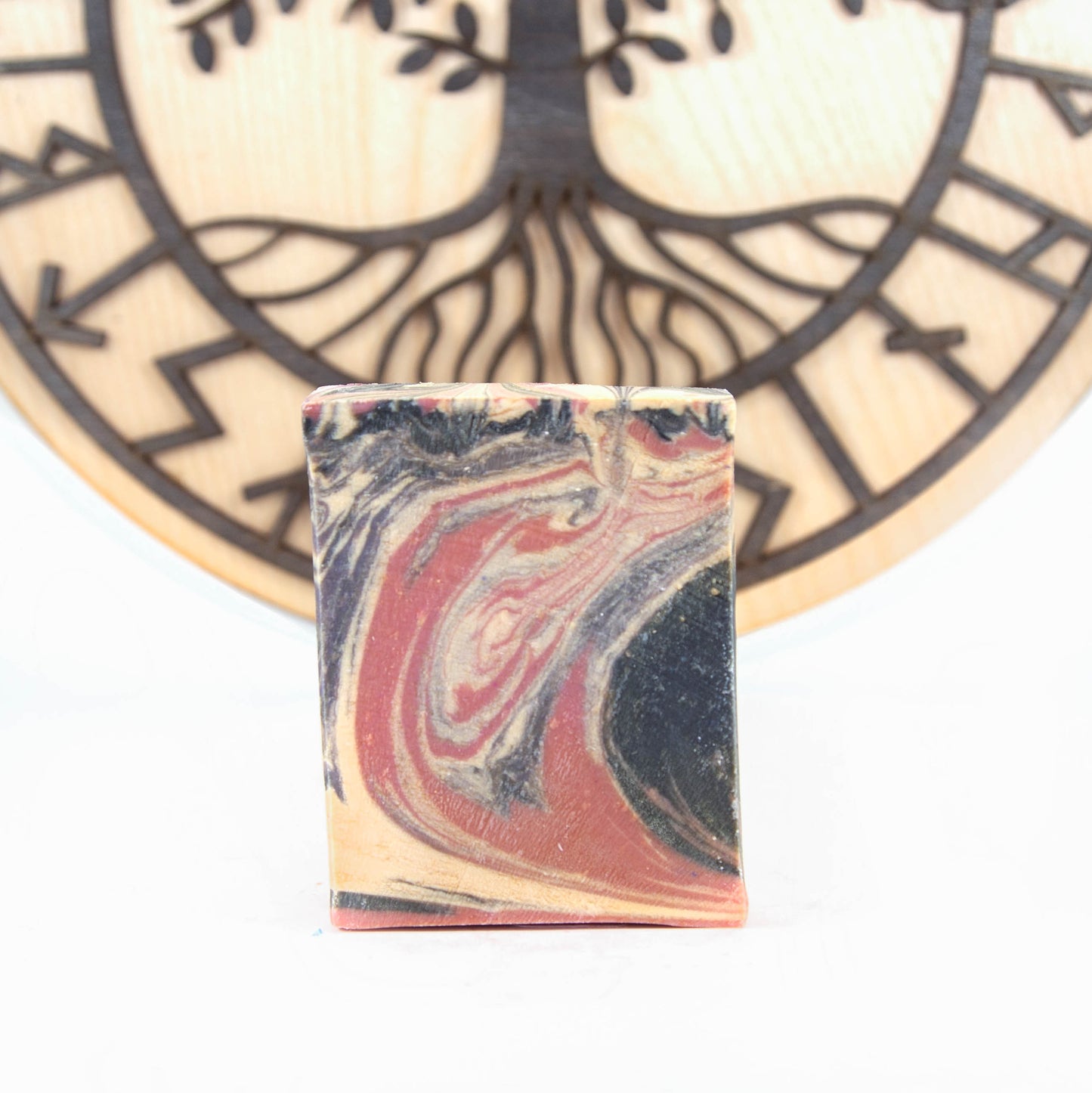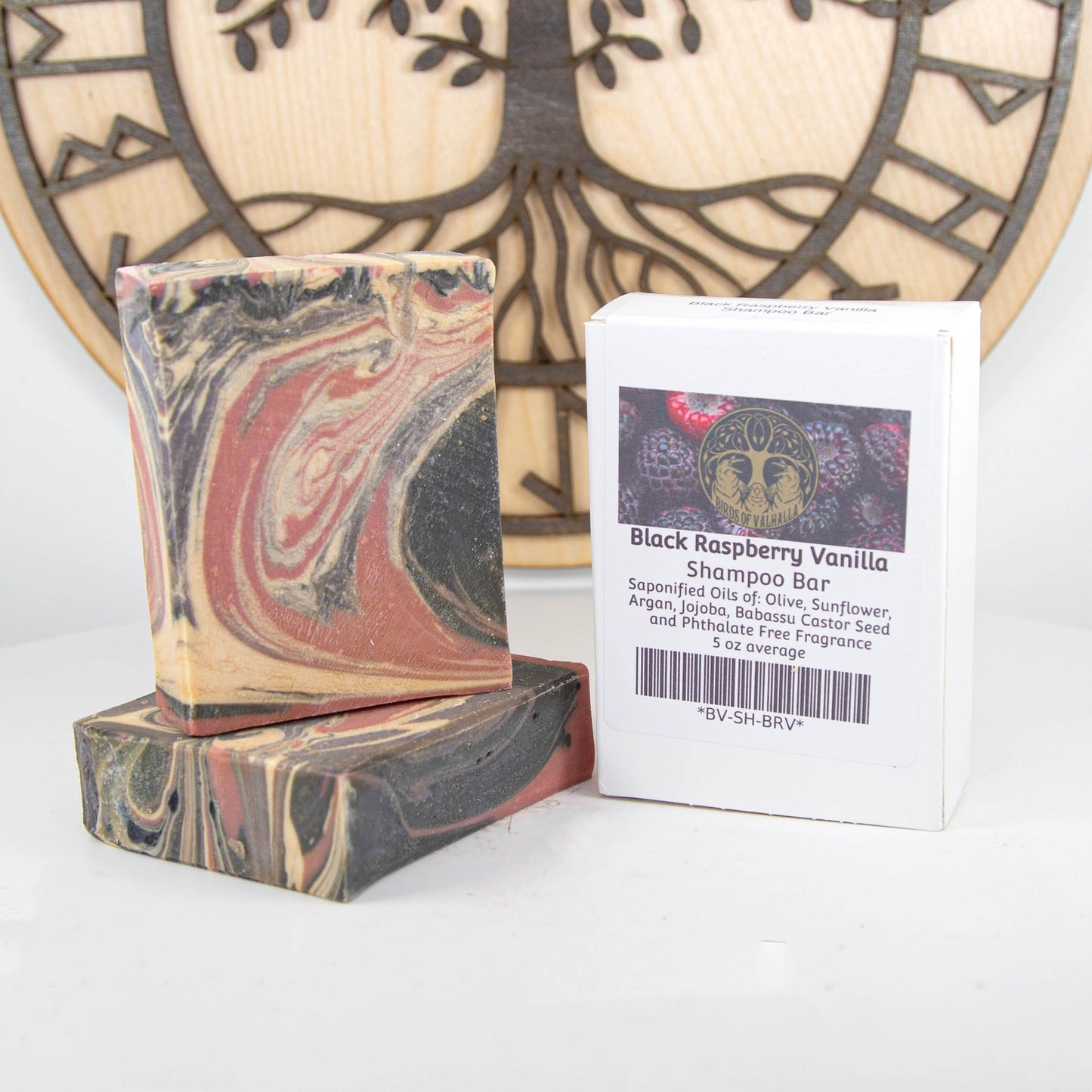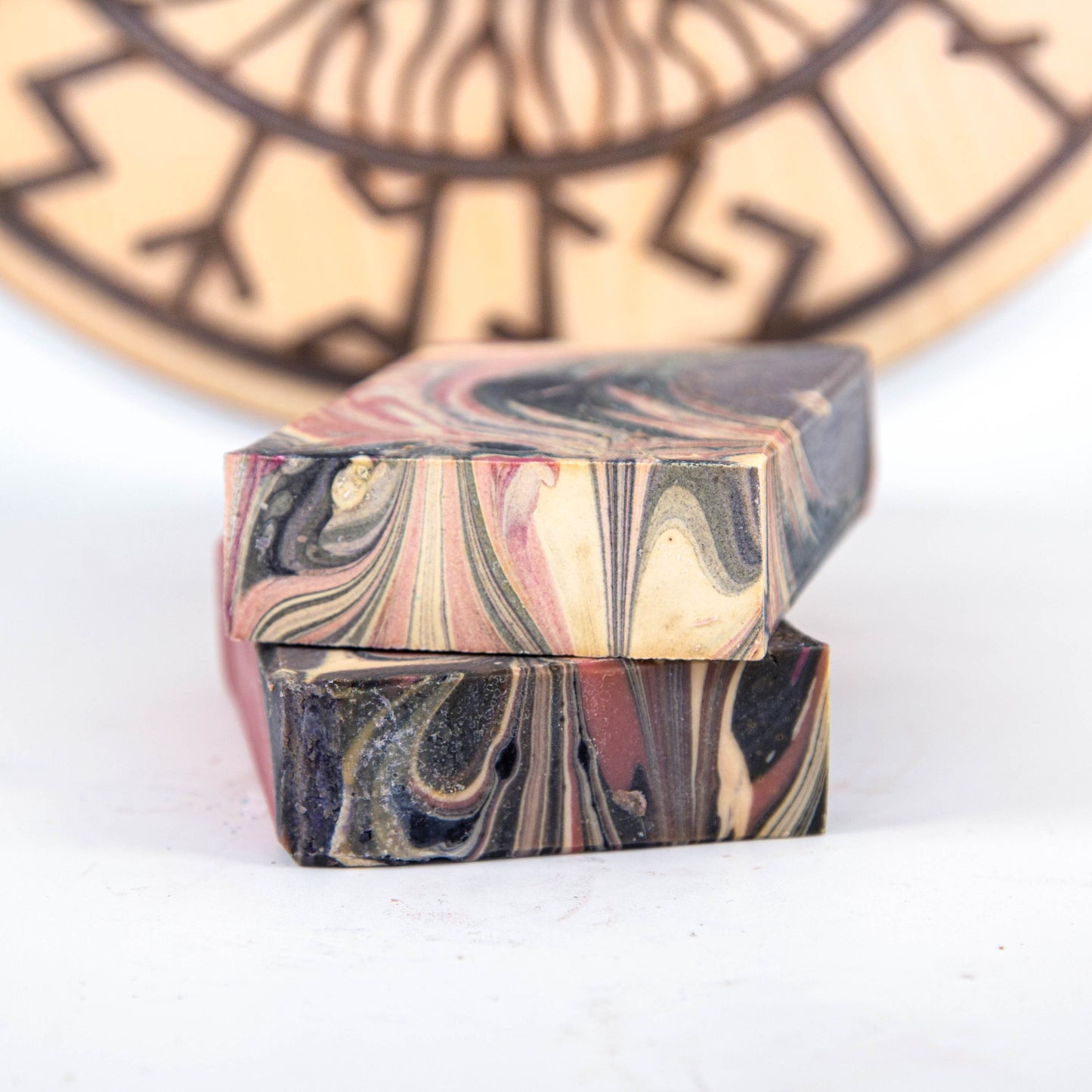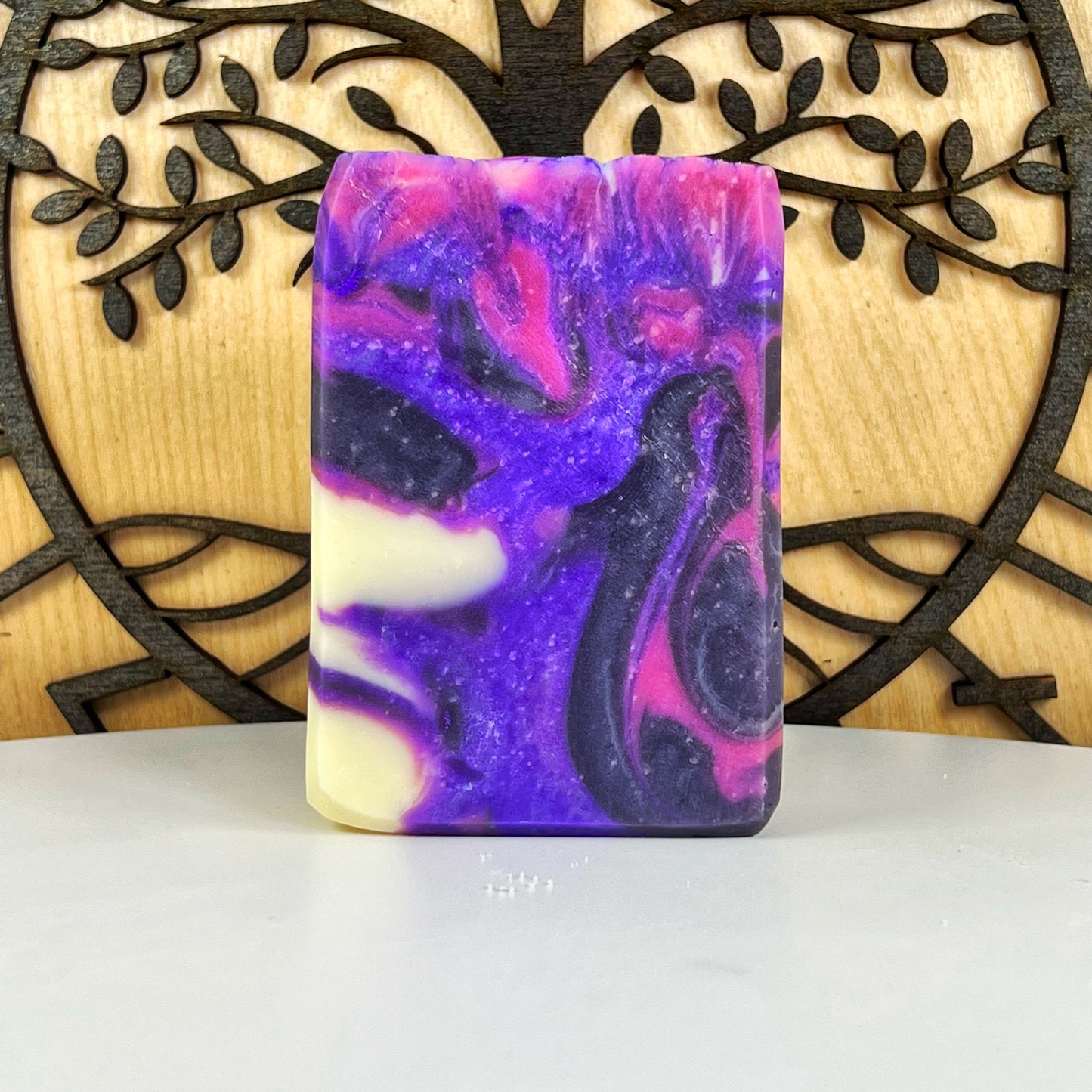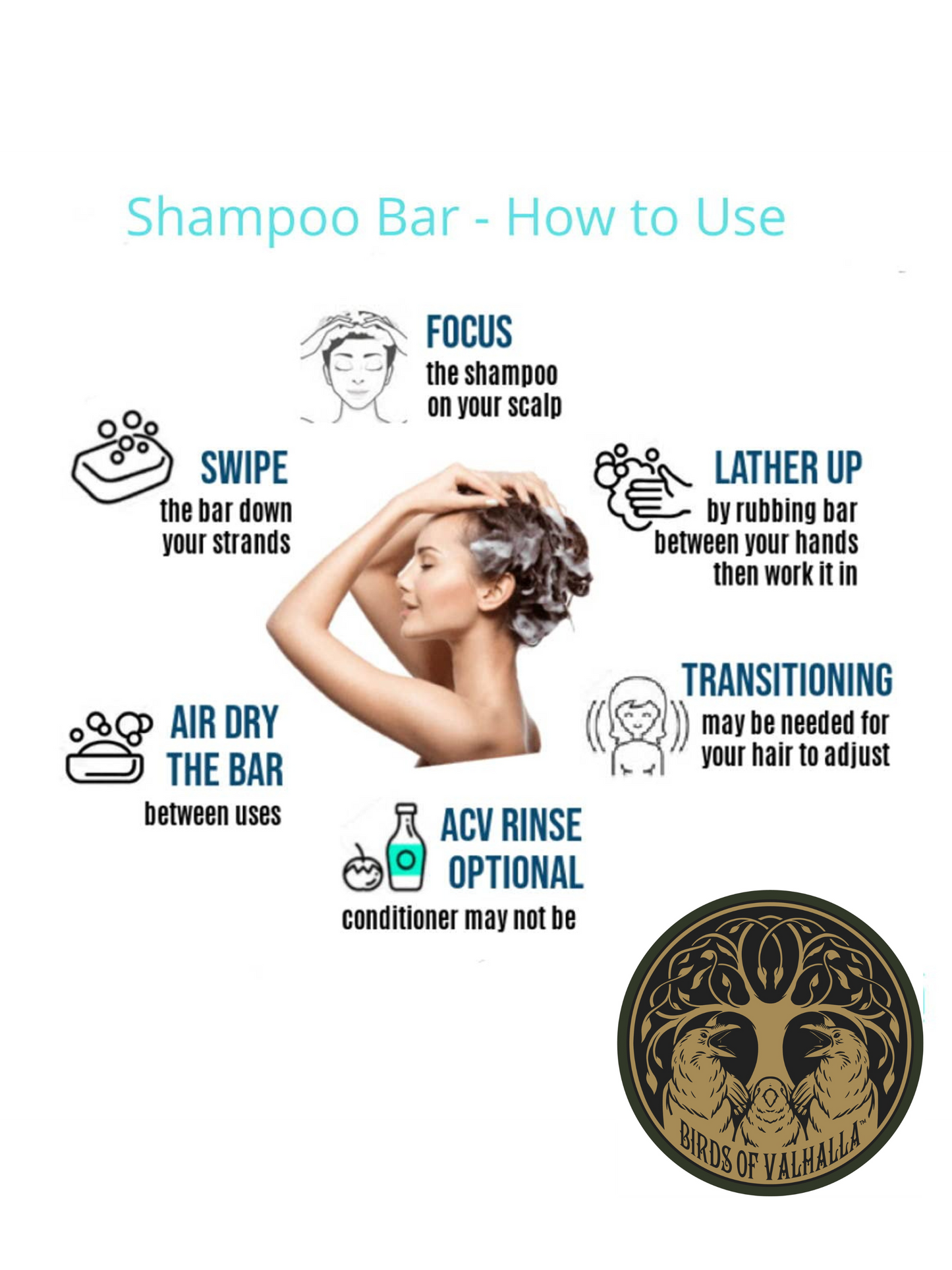 Quality product, not for me
I have been using BoV regular soap for a while now, but decided to try the shampoo a few months back, as "It is the best". At $24/bar, you'd think this is the best stuff ever. However, it makes my hair almost sticky, but more like clingy whenever I use it. You can tell that it is a quality product, but I don't think it works for my hair. I tried to look up the effect online, but it is very hard to describe. I did see one article say a rinse of apple cider vinegar helps, but why should I have to rinse it to begin with? It shouldn't leave any kind of film, but for me, it most certainly does. All in all, you can tell it is a quality product, but as for me and in my experience (I used the entire bar up before writing this), it is less than mediocre, which is unacceptable at a $24 price point.
Raspberry shampoo
This bar is to die for one of my favorite shampoo bars so far i love the smell combinations so much.
Love it!
Fav scent, easy use, love it love it love it
Awesome
It smells soooo good and lathers nicely in my hair
Awesome shampoo!
As someone with a tree nut and coconut allergy I have had a hard time finding a shampoo bar. I was so excited when I saw that you do not use coconut I immediately ordered a bar to try. I started using it this week and my hair that is usually weighted down and oily has been curling its so clean and light! Love it! 10 out of 10 would reccomend!